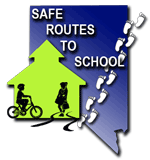 Welcome to Safe Routes to School
Safe Routes to School, Washoe County aims to increase the number of students walking, bicycling, and using alternative modes of transportation while reducing the number of vehicles traveling to and from schools.

Walk to School Day was September 20, 2023. We want to thank our community for their support of our students walking to school safely.

FOR IMMEDIATE RELEASE

Paul Nelson, RTC Government Affairs Officer
pnelson@rtcwashoe.com | (775) 674-9252

Vision Zero Truckee Meadows Urges Safety as Students Return to School

Reno/Sparks, Nevada (August 11, 2023) – The Vision Zero Truckee Meadows regional task force is reminding the community to use extra caution in and around schools as Washoe County School District classes resume on Monday, August 14.

During the 2022-2023 school year, there were 21 crashes involving Washoe County students. One of those students sustained life-threatening injuries after a crash near McQueen High School. 10 of those crashes happened in marked crosswalks. The total number of crashes was higher than during the previous school year, so drivers need to remain vigilant. Local students arriving to school safely is just as important as their safety while at school.

Crashes near school zones are preventable. Local law enforcement agencies will be increasing enforcement in and around school zones this summer and fall to help keep students safe.

Vision Zero Truckee Meadows recommends the following safety tips:

Stay on the sidewalk. If there is no sidewalk, walk on the far left so you can see oncoming traffic.

Cross the street only at corners or crosswalks.

Make eye contact with drivers. Make sure they see you.

Walk in groups and use extra caution in the dark. Wear reflective or highly visible clothing or backpacks to help others see you in low-light conditions.

Take your earbuds out, turn your devices down, and keep your head up.

Drivers should watch for children walking and bicycling to school and be mindful of school zone speed reductions.

Per state law, no U-turns or passing are allowed in active school zones or school crossing zones.

Drivers must obey crossing guard directions – not only is it the right thing to do, but it is also the law.

Some drivers in recent school year's crashes reported that bright sun affected their visibility. If you are unable to see where you are driving due to the bright sun, please pull over until you are able to see the roadway to safely continue.

Additional safety information is available on the Safe Routes to School website, https://www.washoeschools.net/Page/10976.

For more information, visit VisionZeroTruckeeMeadows.com.
Contact Us
Jennifer Iveson, Program Coordinator

Officer Robbie Pape, Program Coordinator
Notice of Non-Discrimination and Web-Accessibility
The District prohibits bullying, cyber-bullying, harassment, sexual harassment, discrimination and/or retaliation in any of its educational programs/activities, employment, and employment opportunities. For the District's full Notice of Non-Discrimination statement as well as methods to address questions and concerns please visit our Notice of Non-Discrimination and Web Accessibility page.

El Distrito prohíbe la intimidación, la intimidación cibernética, el acoso, el acoso sexual, la discriminación y / o las represalias en cualquiera de sus programas / actividades educativas, empleo y oportunidades de empleo. Para obtener la declaración completa del Aviso de No Discriminación del Distrito, así como los métodos para abordar preguntas e inquietudes, visite nuestra página de Notice of Non-Discrimination and Web Accessibility

Para más información visite Civil Rights Compliance Department page.