Return to Headlines
Incline Middle School's Wellness Zone
Incline Middle School has utilized ESSER funding to support students' social and emotional needs. IMS' Wellness Zone (WZ) is a safe space for students to go when they are unable to focus, be productive, and/or be respectful in class. This room is intended to address emotional dysregulation by providing related supports for brain breaks, physical dysregulation/minor ailments, and a quiet workspace when students are feeling overstimulated.
Many students like to work on assignments/tests because of the 1:1 academic support provided in a quiet environment, without distractions. The Wellness Zone is the perfect space for students who can recognize and advocate for their own needs. The WZ is also used as an MTSS Tier 2 & 3 Intervention for students needing individualized behavioral support.
Within the first two weeks of school, all students received an introduction to the WZ through a period long lesson that ran through the Social Studies department.
Here is the usage data for the first ten weeks of the year – the WZ is a busy space that is helping students to recognize when they need to regulate their behavior while supporting goal setting for them to re-enter their classes successfully: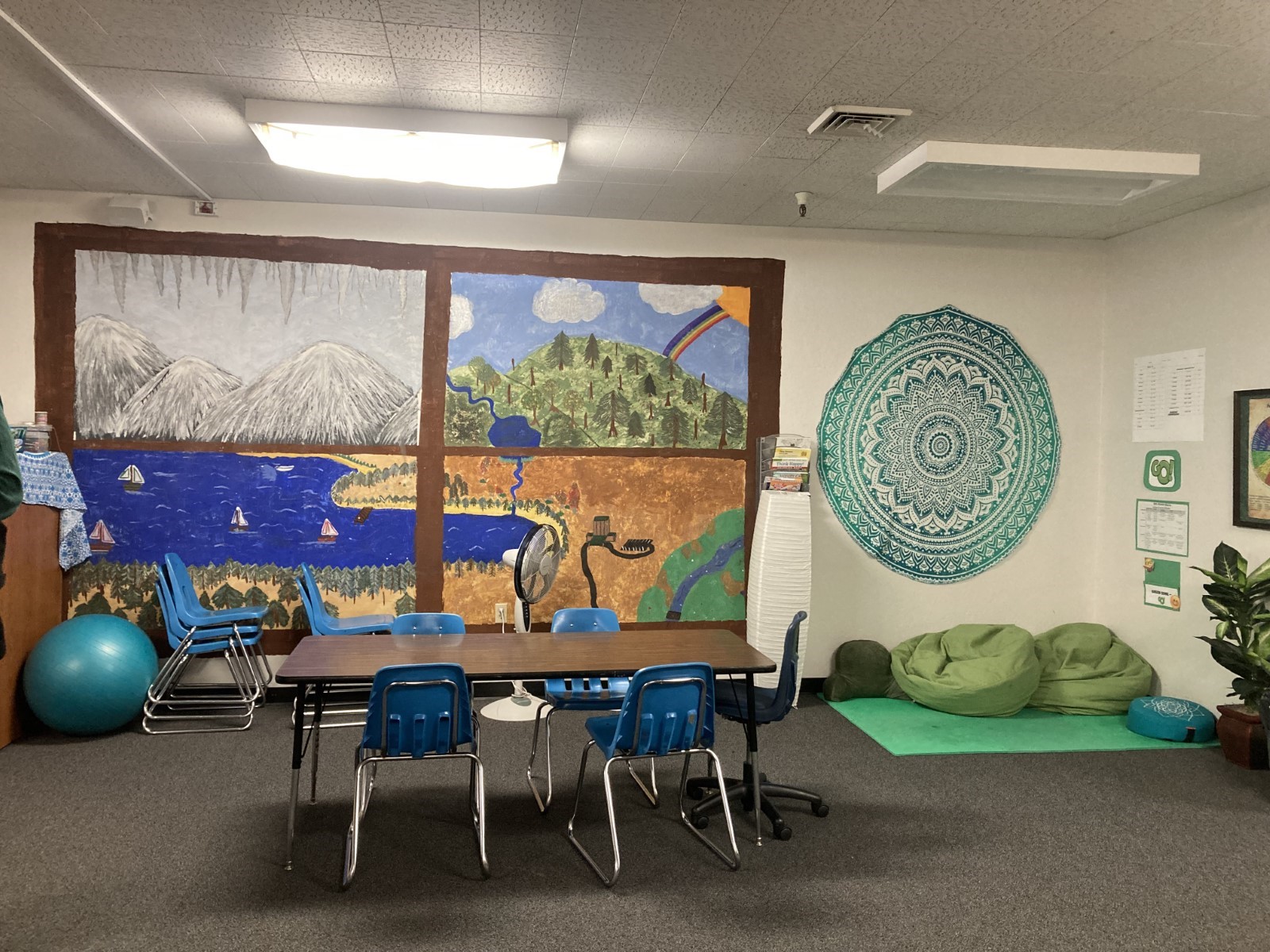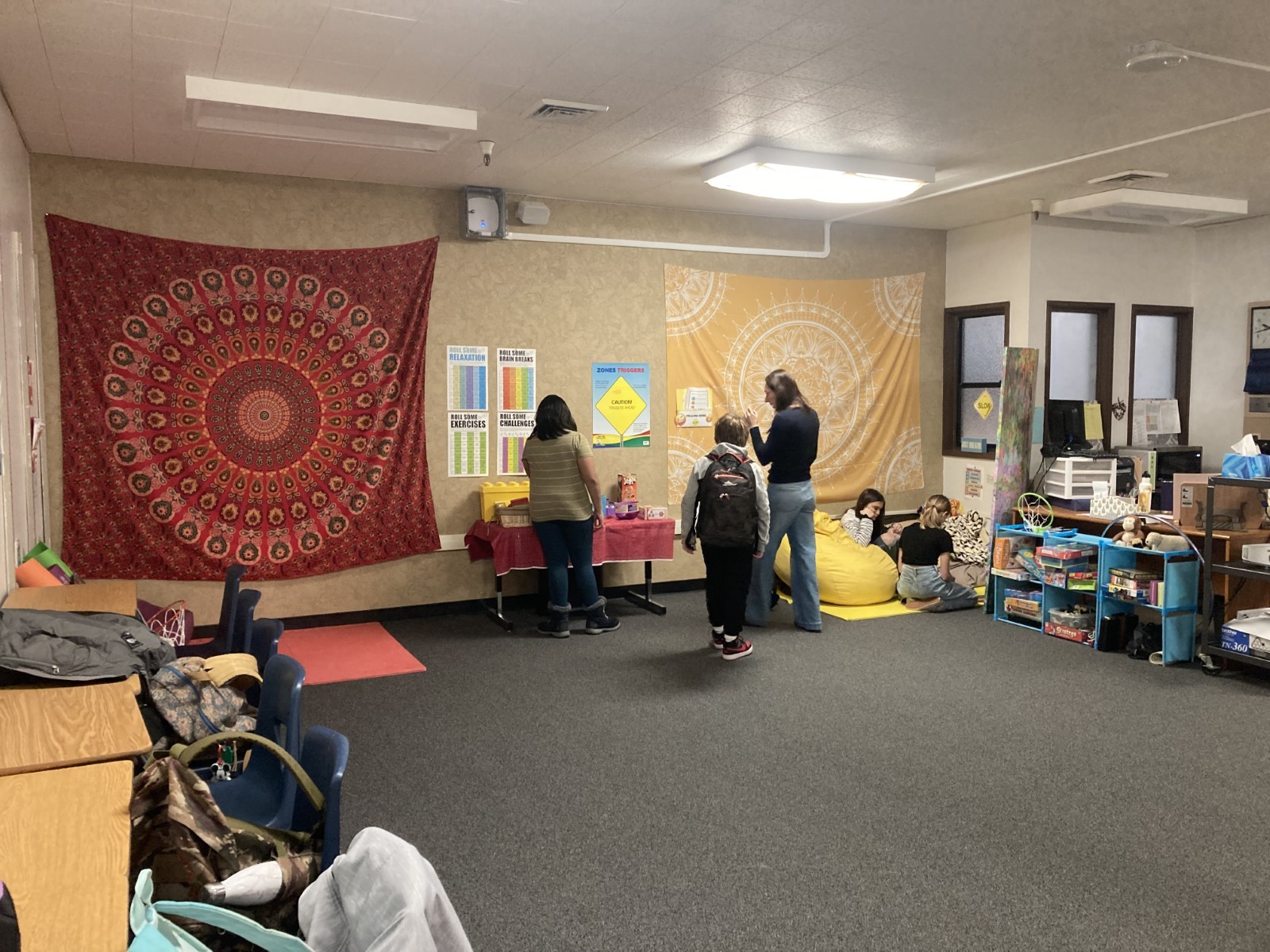 Students and staff in Incline Middle School's Wellness Zone
"I use the Wellness Zone to do work and take a break when I am stressed. It helps a lot when you're tired or just need a break." Mia
"I think the WZ is peaceful and I like coming in here when I'm stress or tired. Its super helpful and helps me clear my mind so I can focus on school. Sometimes when I'm tired and don't want to go to school, I know the Wellness Zone is there just in case." Nancy
"I have used the WZ to do work when my classroom is too loud. I also go there when I'm nervous about something and the counselor helps me." Jaxon
"I've used the WZ to help me get through the day. I think the WZ is helpful because of the different zones for red, yellow, blue and green that help me understand what I am feeling." Italia
"I think the WZ is a good, quiet place to refocus. I come here to do missing work, set goals and to talk to the counselor." Mateo
"The WZ is my happy place. I use it when I'm stress or feeling out of control." Edgar
"I would describe the WZ as being a safe environment and a place to relax when you're feeling overwhelmed. It has helped me before when my class was too loud, so I came here to work." Sarah
"I love the Wellness Zone because it is so calm and peaceful. It makes me feel better when I'm feeling stressed, sad or really frustrated." Cynthia