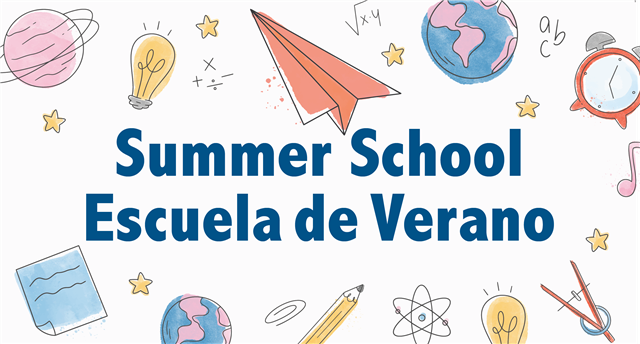 Summer School Challenge with independent virtual learning options

Desafió de la Escuela de Verano con opciones de aprendizaje independiente virtual
The WCSD Summer Learning Challenge will provide virtual independent learning resources for current kindergarten through 7th-grade students who are on track or above grade level.

Students can access the lessons online at their own pace from home, all summer long. Students will continue to work with online programs such as DreamBox Learning and Reading A-Z or Lexia that they are currently using in their classrooms. To access the summer learning challenge lessons, refer to the links provided below.
El Desafío de la Escuela de Verano ofrecerá recursos de aprendizaje virtuales para los estudiantes que actualmente cursan el grado de kínder o preescolar al grado 7 que están en nivel o por encima del nivel de grado.

Los estudiantes podrán acceder a las lecciones en línea a su propio ritmo desde su hogar, durante todo el verano. Los estudiantes continuarán trabajando con los programas en línea tales como DreamBox Learning y Reading A-Z o Lexia que actualmente usan en clase. Para tener acceso a las lecciones virtuales vea los enlaces que se encuentran abajo.