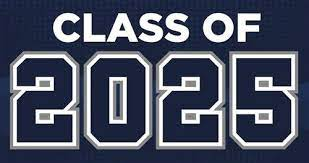 Look out for PSAT scores to be released in December!

If you took the PSAT test in October, you will receive an email from College board on December 6th or 7th with a link to set up your collegeboard account to access your scores. If you did not test at North Star you will need to contact your counselor at your prior school for your score sheet if you didn't get that email.


Please click here to view a step by step video on how to set up an account and access your scores. You will need the access code from the College Board email sent to you or the score sheet or your email address to access your PSAT scores.


Once your collegeboard account is set up you will have a suite of powerful tools to investigate colleges!

---

FREE virtual NACAC College Fairs.

It's easy! Just drop in on Zoom sessions offered by hundreds of colleges. It's one day to explore your options and get started on your college dreams.

Hear about student life, majors and programs, financial aid, scholarships, and more, plus ask questions and text chat.

Sign up now for free at virtualcollegefairs.org and start exploring. Families invited, too.

---

High School Academic Plan

Please make sure to click the Course Selection link at the right and download the High School Program of Study and Course options sheet before you meet with me to discuss your high school academic plan and goals.