Social Studies with Mr. Bryant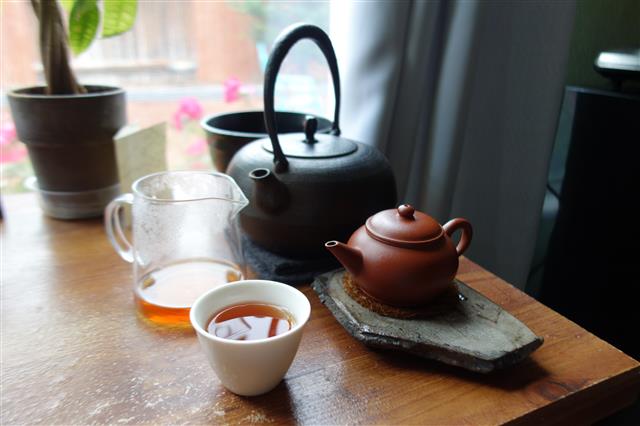 Phone:
Email:
Degrees and Certifications:
Course Outline

How does history affect each of us today? How does geography influence our identity? Why do we have a constitutional democracy? What effect do current events have on our lives? What is the meaning of freedom? How do race and gender influence our lives? These questions, and many more will frame our study this year. Be willing to challenge your thinking.

Our focus this year will involve learning how to think and read like a historian, how to reason and analyze with evidence, how to engage in civil discourse with people who have different opinions from you, and how to "read yourself into history." We will learn about the beginnings of the United States as a group of colonies of the British Empire, how slavery impacted the growth of the economy and the society and culture of the United States, religion's role in the establishment of our country, the American Revolution, the Constitution and how our government functions, the growth of the country into the 19th century, the Civil War in the 1860's and Reconstruction after the war, and culminating with Industrialism and Closing the Frontier.

Please show up to class with necessary materials but to really get something out of a history class, come prepared to ask questions, listen to discussions, and try to step out of your 21st century life and travel back in time when there weren't cell phones, cars and electricity (at least until we get to that point!), social media, cyber-bullying, texting, supermarkets, fast food, and so many other modern luxuries of daily life. People did still laugh, cry, love, befriend, annoy, insult, comfort, empathize, live, and die. This class is about how people just like you in so many ways lived and died in a world different in so many ways from ours.

Assignment Policy

Make sure you have a Social Studies notebook, as we will do many in-class, short assignments in that notebook. Also, make sure you have plenty of loose-leaf paper.

** Keep ALL assignments (either in your binder or in your classroom folder) throughout the quarter.

Grading System

Classwork: 70%

Assessments: 30%

Remember that assessments may be redone for full credit. It is your responsibility to find an appropriate time to speak with me about your grade and to set up a time to redo the assessment. Classwork will consist of work done in class and Warm Ups, which will be checked daily.

Personal Conduct

Respect for everyone – teachers, classmates, and self – is expected at all times. You are old enough and mature enough that I do not need to spell out (and bore you to death) every single expectation. Act like the young adult that you are. J

Digital Citizenship

I expect you to communicate with me via email throughout the year, especially when you have questions and concerns about assignments on Teams. I will do my best to respond to you within 24 hours. Do not wait until the last minute to ask questions!

Being a good digital citizen means you communicate appropriately and professionally. Include a greeting (Hi or Hello), write in complete sentences, check your grammar and spelling, and make sure to sign your name (sincerely, YOUR NAME) at the end so I know who you are. Depending on how you set up your email, your name may not show up in the "To:" field and if you don't sign your name, I will not know who you are.

I look forward to a wonderful 7th grade year with everyone!

Mr. Bryant
1st Quarter Guidelines

Rules & Procedures / Museum of Me /Footsteps to Revolution

Mr. Bryant– Social Studies

August 17th thru October 2nd

The following is an outline of the material and information that will be taught during the first quarter of the school year. From introducing classroom rules and procedures to exploring historiography (gathering and analyzing information, and the creation of historical evidence-based thought) and the sparks of the American Revolution, this quarter is sure to be action-packed. Each of the following topic areas will include individual, group, class, homework, and testing. Students will be asked to constantly challenge themselves with difficult material in line with Common Core State Standards.

Lessons:

A. Class Rules and Procedures Introduction

Concept: In order for any active learning to take place, students must first understand how a classroom operates. The: who, what, when, where, and why's of Mr. Bryant's class will be the focus of this first lesson.

B. Museum of Me

Concept: To further reinforce students' understanding of the key role sources play in historical writing, students will spend three weeks analyzing a diverse set of both primary and secondary sources. Students will become familiar with the importance of historiography: The gathering and analyzing of information, and the creation of historical evidence-based thought). Students will be given the opportunity to apply the knowledge we cover in class to create a museum of their own current lives. Applying their understanding of how primary and sources add depth and detail to a subject, students will create timelines and both biographies and autobiographies to tell an enriching story of their life. This will give students the knowledge of how to compare the strengths and weaknesses of different types of sources and use each different source's strength to its own advantages in telling their own tale.

C. Footsteps to Revolution

Concept: As Great Britain looked for more ways to cover its incredible debts of the mid 18th Century, Colonists found themselves footing more and more of the bill. Due to continued acts passed in Britain without Colonial representation in Parliament, the American Colonies became more and more resistant to British rule. In this project, students will look at sources from multiple events and individuals to create a timeline for each event. Students will create a claim based on their completed timeline and ranking of sources to argue which event was the MOST key in sparking the Revolutionary War.

Old Dead People 101 (aka . . . History)

A quick guide to success in Mr. Bryant demented world of Social Studies

-Includes: Explanation of In Class and Out of Class Lessons, and classroom procedures

-Should be located in front of your binder

-Bring back signed for Extra Credit

-Mon./Tues. FILL OUT AGENDA BOOK ASAP . . . for the ENTIRE WEEK!!!!!!!!

-Spiral Notebook Daily Entry (Notebook provided by Mr. Bryant):

*Warm Up assignments recorded and answered at the beginning of class

*Record Today's Plan

-Notebook Quiz: Assessments will be on Teams and will be based on in-class and out-of-class assignments.

-IN-CLASS LESSONS

*Activities we do in class together. These will be used to reinforce knowledge based on work that you have worked outside of class.

*Lesson Review, Essential Questions, Notes & Vocabulary

*Will be reviewed every day and counted as your In-Class grade category

*Will include pg. 1, Warm-Ups, and Assignments

-OUT OF CLASS LESSONS

* Activities we do on Teams. These will be used to build on what we discuss and work on in class together

*Will include writing assignments, text-analysis, assessments, etc.

*Will be reviewed every day and will be counted as your Out of Class grade category

*Blank assignments WILL NOT be accepted

-LESSON ASSESSMENTS & MAJOR CLASS DISCUSSIONS

*Lesson Assessments will be given throughout every unit on Teams.

**Low scores HAVE THE OPTION to take the Assessment Revision, correcting wrong answers, to raise their assessment score one (1) letter grade. You MUST coordinate a time with me.

*Major Discussions: Common Core Based Discussions are district & state-mandated. Student participation in the class discussion and the summary writing assignments will count as assessment scores in the class grade book.

* Will be counted as your Assessment grade category.

- Make-Up Work (In-Class)

-Individual Make-Up Work Packet

* Please discuss with me when you return to class

Late Work

-2 Week Grace Period with Penalty

*MUST BE TURNED IN FULLY COMPLETED . . . 70% Credit ONLY

Grading Rules

-Weighted Scale

*70% Classwork 30% Assessment

-Extra Credit

*WOW Points- Extra points earned on ANY ASSIGNMENT by doing excellent work

*Parent Signature Sheet and Quarter Guidelines

*Other extra credit opportunities will be announced in class.