Welcome to 6th Grade - Team Morris!!
We look forward to a great new year with you. As you start out you will be given a lot of information at a very fast pace and it may become overwhelming for you, but know that we are here to help. When you have a question or concern, seek out a teacher, staff member, or other students for guidance. Your Mendive Family is here for you and strives to support you on your journey up the LEARNING MOUNTAIN...

We will help in any way we can to help you get familiar with your new surroundings. Please check this page often for updates and important information that will be needed for your success! Welcome to the Mendive Family!
Team Morris Weekly Message:

Hello Team Morris families,

We hope you and your family are well and you all had a wonderful weekend.

Here are a few reminders for the upcoming week:

* The student's weekly agenda is added to the Team Morris website each weekend. This is for our students, but also for the parents, so you know what you child is completing in their classes throughout the week, at-school days and Distance Learning days. To access this, visit the Team Morris website – agenda section, or use the following link: https://www.washoeschools.net/Page/15291

*Please continue to take attendance on your "at home" learning days-hybrid at home learning days and full-time Distance Learners (Edgenuity). Taking your attendance is easy peasy! Just go to the Team Morris's website https://www.washoeschools.net/teammorris and click "Take Attendance Here". You will then be prompted to click a few boxes and you will be done in a minute!

*If you have not paid your school fees, please do so as soon as possible ($30.00 total). You can now call our school (775-353-5990) and pay your fees- much more convenient!

Here is the schedule for the upcoming week:

o 1/18- Monday, MLK Jr. Day – No School

o 1/19- Tuesday, B Day (Report Cards go home)

o 1/20- Wednesday, A Day (Report Cards go home)

o 1/21- Thursday, B Day,

o 1/22- Friday, A Day

Please remember that safety is still our number one priority. We all need to adhere to our school's COVID safety protocols:

Always wear a mask (except for eating and drinking).
Follow the hallway blue arrows.
Keep 6ft. distance between yourself and others.
Apply hand sanitizer before you enter any classroom.

*Following these safety protocols will help keep us all safe and help keep our school open for In-Person learning.

Have a wonderful and safe week.

Sincerely,

Ms. Bell, Ms. Morris, Mrs. Medina & Mrs. Graham
Notice of Non-Discrimination and Web-Accessibility
The District prohibits bullying, cyber-bullying, harassment, sexual harassment, discrimination and/or retaliation in any of its educational programs/activities, employment, and employment opportunities. For the District's full Notice of Non-Discrimination statement as well as methods to address questions and concerns please visit our Notice of Non-Discrimination and Web Accessibility page.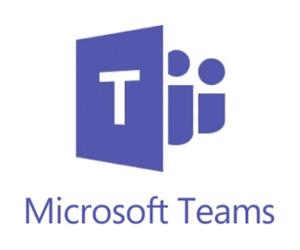 Take Attendance Here!!!

(click image below)
TEACHER E-MAILS:

As always, PLEASE email your teachers if you are confused, can't find information, struggling navigating the distance learning, etc.… and we will gladly and always help you.

Math - Ms. Graham

ELA - Ms. Bell

Science- Ms. Medina

Social Studies - Ms. Morris