Welcome to 6th Grade - Team Morris!!
We look forward to a great new year with you. As you start out you will be given a lot of information at a very fast pace and it may become overwhelming for you, but know that we are here to help. When you have a question or concern, seek out a teacher, staff member, or other students for guidance. Your Mendive Family is here for you and strives to support you on your journey up the LEARNING MOUNTAIN...

We will help in any way we can to help you get familiar with your new surroundings. Please check this page often for updates and important information that will be needed for your success! Welcome to the Mendive Family!
Team Morris Weekly Message:

Team Morris Weekly Message:

Hello Team Morris families,

We hope you and your family are well and you all had a wonderful week.

Here are a few reminders for the upcoming week:

*The student's weekly agenda is added to the Team Morris website each weekend. This is for our students, but also for the parents, so you know what you child is completing in their classes throughout the week, at-school days and Distance Learning days. To access this, visit the Team Morris website – agenda section, or use the following link: https://www.washoeschools.net/Page/15291

*Please continue to take attendance on your "at home" learning days-hybrid at home learning days and full-time Distance Learners (Edgenuity). Taking your attendance is easy peasy! Just go to the Team Morris's website: https://www.washoeschools.net/teammorris and click "Take Attendance Here". You will then be prompted to click a few boxes and you will be done in a minute!

*Attention all Parents/Guardians: Please be very careful if you are driving west to east in the morning- specifically on Del Rosa and Whitewood. The sun rising in the east is incredibly blinding and we have many students in the cross walks (Del Rosa and Whitewood) walking to school. Also, please reinforce with your child the importance of looking both ways (at least twice) before crossing roads. We want to make sure all our Mendive students continue to stay safe!

*Attention all Parents/Guardians: Our School Police Officer wanted me to add a reminder about U turns in school zones: U turns in all school zones are illegal. Please- for the safety of our students and others, do not make any U turns in our school zone.

Here is the schedule for the upcoming week:

o 4/12 - Monday, B Day

o 4/13 - Tuesday, A Day

o 4/14 - Wednesday, B Day

o 4/15 - Thursday, A Day,

o 4/16 - Friday, B Day

*Does your child need more academic help/support or a place to just get their homework completed? Mendive's After-School Homework Club/Support begins this Monday!

Hybrid "In-Person" students can get extra support on Mondays and Tuesdays in the Library from 2:00pm-3:00pm. *You will need to bring your school work! Full-Distance (Edgenuity) students can get extra "On-Line" support on Mondays and Thursdays from 2:00pm-3:00pm.

Mr. Lee (Science and Math) and Ms. Morris (all subjects) will be the teachers offering this On-Line Edgenuity support between 2pm and 3pm on Mondays and Thursdays. Please email them with any questions/needed support. Their email addresses: Mr. Lee: kenlee@washoeschools.net and Ms. Morris: hmorris@washoeschools.net

*On-Line Registration is now open for the 21/22 school year: All families that are planning on attending Mendive MS next year (even if you are not 100% sure) need to complete the On-Line Registration via the Washoe County School District's Parent Portal. Please make sure your emails and phone numbers are accurate, so you receive all our communication. If you have questions or are having a hard time registering your child via the Parent Portal, please call our office at 353-5990.

Have a wonderful and safe weekend.

Sincerely,

Ms. Bell, Ms. Morris, Mrs. Medina & Mrs. Graham
Notice of Non-Discrimination and Web-Accessibility
The District prohibits bullying, cyber-bullying, harassment, sexual harassment, discrimination and/or retaliation in any of its educational programs/activities, employment, and employment opportunities. For the District's full Notice of Non-Discrimination statement as well as methods to address questions and concerns please visit our Notice of Non-Discrimination and Web Accessibility page.

El Distrito prohíbe la intimidación, la intimidación cibernética, el acoso, el acoso sexual, la discriminación y / o las represalias en cualquiera de sus programas / actividades educativas, empleo y oportunidades de empleo. Para obtener la declaración completa del Aviso de No Discriminación del Distrito, así como los métodos para abordar preguntas e inquietudes, visite nuestra página de Notice of Non-Discrimination and Web Accessibility

Para más información visite Civil Rights Compliance Department page.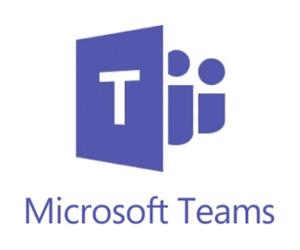 Take Attendance Here!!!

(click image below)
TEACHER E-MAILS:

As always, PLEASE email your teachers if you are confused, can't find information, struggling navigating the distance learning, etc.… and we will gladly and always help you.

Math - Ms. Graham

ELA - Ms. Bell

Science- Ms. Medina

Social Studies - Ms. Morris