Welcome to 6th Grade - Team Morris!!
We look forward to a great new year with you. As you start out you will be given a lot of information at a very fast pace and it may become overwhelming for you, but know that we are here to help. When you have a question or concern, seek out a teacher, staff member, or other students for guidance. Your Mendive Family is here for you and strives to support you on your journey up the LEARNING MOUNTAIN...

We will help in any way we can to help you get familiar with your new surroundings. Please check this page often for updates and important information that will be needed for your success!
Welcome to the Mendive Family!
Mendive Supply List

Letter from Mr. Hartshorn

Hello Mendive Magic Students and Families,

I hope this letter/email finds you all well and I want to extend you all a giant welcome to the 2020-2021 school year! We understand that this year comes with much uncertainty and many questions still unanswered- which we understand is very stressful and concerning at the same time. One of my biggest challenges is communicating correct information, as everything seems be changing so quickly since we are opening schools in a very "new" way- which will be our new normal as we enter this school year. I hope that this letter will help answer some of your questions and I will continue to communicate with you all as "things" change. Please know that our number one priority is safety for all our students and staff. Instruction is extremely important as well, but safety is our number one concern. To ensure our school is as safe as possible for students and staff, everyone on school grounds is expected to wear a mask and maintain social distancing guidelines as directed by the state governor and recommendations from the Centers for Disease Control (CDC).

First Day of School: Monday, August 17, 2020

The first bell rings at 7:23 a.m. to allow students to enter the building and classes begin at 7:30 a.m. To help keep our students socially distant and safe as possible we are having each grade level enter the building through different doors. 6th graders will enter the building on the north (Del Rosa) side of our building, 8th graders will enter on east side of the building (500 hallway/by the basketball court) and 7th graders will enter on the east side of the building (600 hall). We will have signs and staff outside helping/guiding the students into our building. School ends at 2:00 p.m. daily. On most Wednesdays, students will have early release time at 1:15 p.m. There will be no hanging out or congregating outside after school. All students are expected to leave campus.

Learning Options

This year, students will have two options to attend Mendive MS. Hopefully, you all received messages (via phone call and connect ed) about completing a survey to indicate preference or called Mendive and gave your preference.

Option 1: Hybrid Learning (A/B Days)

Students would physically attend school every other day and would participate with distance (at home) learning every other day. Students in this option will attend on an A or B day group, alternating every other day on campus and then at home with distance learning tasks assigned by your child's teachers.

Option 2: Full Time Distance Learning

Students would attend to all grade level core classes at home, online daily. Teachers would be assigned to monitor and provide support (office hours) for students as they work on classes via the online Edgenuity platform.

Magic Day for "New to Mendive" Students/Families: Wednesday, August 12th, 2020

9 am to 2 pm.

Students that are NEW to Mendive are welcome to come in and explore the school. Due to social distancing requirements and restrictions, we will ask that families come in at their designated times as indicated below. Masks and social distancing will be required for anyone on campus.

9:00AM-10:00AM for last names beginning with A-G

10:00AM- 11:00AM for last names beginning with H-P

11:00AM-12:00PM for last names beginning with Q-Z

1:00PM-2:00PM for families that couldn't make the above times.

Student Fees

-Please refer to the attachment

-The fee information will also be sent home with your child on their first day of school. Fees have been reduced over 50% due to only being in school half the time.

-Please have your child bring a check for their fees ASAP. Fees will be collected by your child's first period teacher.

Student Uniforms and Kate's Logos

Student Uniforms can be purchased at Kate Logos. Please refer to the attachment.

Fall Photography

Bell Photography will be at Mendive on 9/3 and 9/4 to take fall photos for the school year. Make up dates will follow later in the school year.

Immunization Requirement for Grade 7 Grade Entry

Students entering the seventh grade will need to provide verification of immunizations prior to starting school. Please bring current immunizations to the school for processing.

Student Drop Off and Pick Up/Transportation

All students riding buses are required to wear a mask, sit in assigned seats, and maintain social distancing.

For students being dropped off at school by families, please do not drop off your child in our parking lot or our front round-about, as these areas need to be kept free from congestion in the case an emergency vehicle needs to come to our school. Please drop off you child on Del Rosa (north side of Mendive) or Whitehead (south side of Mendive). All our side gates will be open for your child to walk through and enter the Mendive campus. Students will report directly to the back of the school and will enter through their designated doors at 7:23am as mentioned above. Students will report directly to their first period classroom to start classes by 7:30 a.m.

Inside School/Hallway Logistics

When students enter the building, they will need to maintain social distancing and proceed directly to their class. There are social distancing and directional arrows showing students how to travel in all areas. Staff will be on duty during all passing times to help students with maintaining the traffic flow throughout the building- keeping kids socially distant from one another. Students will need to follow traffic patterns/arrows, use doors marked for entry and exit, and follow directions of staff- so that we are all kept safe.

Switching Classes

Students will pass to all their classes throughout the day. They will need to follow the end of class directions and wait to be dismissed from class. Traffic patterns are clearly marked in all halls of the building to help our students to adhere to our social distancing expectations.

Restrooms and Clinic

Staff will limit the number of students leaving class to visit places like restrooms or the clinic. Teachers will not send more than one student out of class at a time in order to alleviate less students in the hallway or spaces at a time.

Hand Washing and Sanitization

Each classroom will have hand sanitizer at all times for student and staff use. The school will also post multiple sanitizing stations throughout the building. Hand washing throughout the day in the restrooms will also be encouraged.

Lockers

Students will not be assigned lockers, neither academic nor P.E. Similarly, students will not be dressing out for P.E. As students will be taking all of their belongings with them throughout the day, we strongly encourage students to bring only their essential materials (i.e., school supplies, writing utensils, notebooks, a water bottle, and a sack lunch, if necessary).

Dining Times and Locations

Lunch

During the 2020-2021 school year, we will have three 30 minutes lunches- in order to stay in compliance with social distancing and the directive of only being allowed to have 50 people (max) in any one room. That being said- 6th grade, 7th grade and 8th grade will each have their own lunch period. It is highly encouraged that students bring their own lunch during the first couple weeks of school. As the cafeteria will be limited to the number of students who can eat lunch in the cafeteria (50 max)- alternate areas to eat will be available. Students will be permitted to enjoy time outside, weather permitting, but need to maintain social distancing guidelines.

Classroom Logistics

Seating

Due to the A/B day rotation, each classroom will host roughly half the number of students. Teachers will designate seating spaces according to social distance guidelines.

Student Supply List

-Please see the attachment of the Student Supply List that we are asking students to bring to school every day they are in the building. Your student's supplies will be their personal supplies and will not be shared at all- again, keeping safety our top priority.

Additional Supplies

-Additional supplies will be provided, as needed. Teachers will be mindful of shared materials in order to avoid as much multiple contact points as possible. Students should remember to bring their Agenda book, binder, and supplies (writing supplies) to school daily.

Dismissal and Sanitization

At the end of each class period every desk and chair will be sanitized. After student desks and chairs are cleaned, students will stand on the perimeter of the room and wait to be dismissed from class.

Athletics

As of 7/31/20, all fall middle school and high school sports have been postponed until after winter (this may change- like many things). I will keep all updated with any changes!

Family/Community Access to Building

Parents and families are encouraged to call the school at 775-353-5740 prior to entering the school. Most requests and situations can be successfully addressed over the phone. We will significantly limit the number of non-staff or student entrance into the building. All visitors must wear a mask and will be limited to the front foyer or main door entrance. This is to limit the potential exposure in the building and keep students and staff as safe as possible. As of right now, no volunteers will be allowed in the building next year.

Please reach out with any additional questions, comments, or suggestions. We appreciate your continued patience and flexibility as we navigate through this "new normal". We are looking forward to seeing our Mendive Magic students and families soon!

Respectfully,

Dave Hartshorn

Principal

Lou Mendive Middle School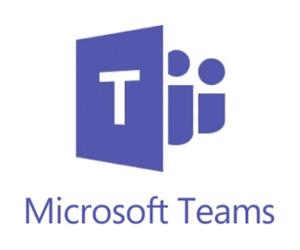 Notice of Non-Discrimination and Web-Accessibility
The District prohibits bullying, cyber-bullying, harassment, sexual harassment, discrimination and/or retaliation in any of its educational programs/activities, employment, and employment opportunities. For the District's full Notice of Non-Discrimination statement as well as methods to address questions and concerns please visit our Notice of Non-Discrimination and Web Accessibility page.