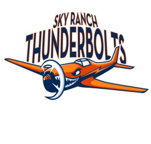 Welcome
Welcome to Sky Ranch Middle School Counseling!

ACADEMIC WARNING INFORMATION. PLEASE READ:

On IC or in the mail this week ---you may receive an Academic Warning---please do NOT panic. This is just a notice to help you and your student double check for missing assignments and to be aware of progress. We know there have been many glitches in the technology---so please double check to make sure that all assignments that were submitted have been recorded. There is still plenty of time to improve grades and re-submit work. This is just a PROGRESS REPORT!!!
Contact Us
Teams: Tahoe Base, Pyramid Base, Griswold Base, Pilot Squadron, Matterhorn Squadron

Teams: Topaz Base, Angel Base, Eagle Base, Washoe Base, Pahrah Squadron

Teams: Ruby Squadron, Blue Wing Squadron
Notice of Non-Discrimination and Web-Accessibility
The District prohibits bullying, cyber-bullying, harassment, sexual harassment, discrimination and/or retaliation in any of its educational programs/activities, employment, and employment opportunities. For the District's full Notice of Non-Discrimination statement as well as methods to address questions and concerns please visit our Notice of Non-Discrimination and Web Accessibility page.