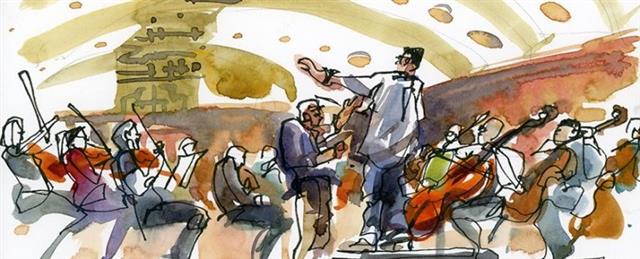 Marce Herz Middle School Orchestra
Welcome to Marce Herz Middle School ORCHESTRA! We'll be updating this web page to help communicate with students and families for all orchestra business. This website is a new work in progress, thank you for your patience!

-Director, Mr. Kevin Ames

2021-2022 School Concerts and Trips

Fall Concert - Wednesday September 29th, 7:00 pm. Location: Herz MS Cafeteria stage.

Winter Concert - Tuesday December 7th, 6:00 pm. Location: Herz MS Gym.


Zone Concert - Wednesday March 2nd, 7:00 pm. Location: Galena HS Gym.

Field Trip (7th graders) - Six Flags Park Vallejo CA. Saturday April 23rd, all day.

Field Trip (8th graders) - Disneyland. Wednesday May 4-Saturday May 7.

Spring Concert - Thursday May 26th, 6:00 pm. Location: TBD.
Contact
Mr. Kevin Ames

email: kames@washoeschools.net