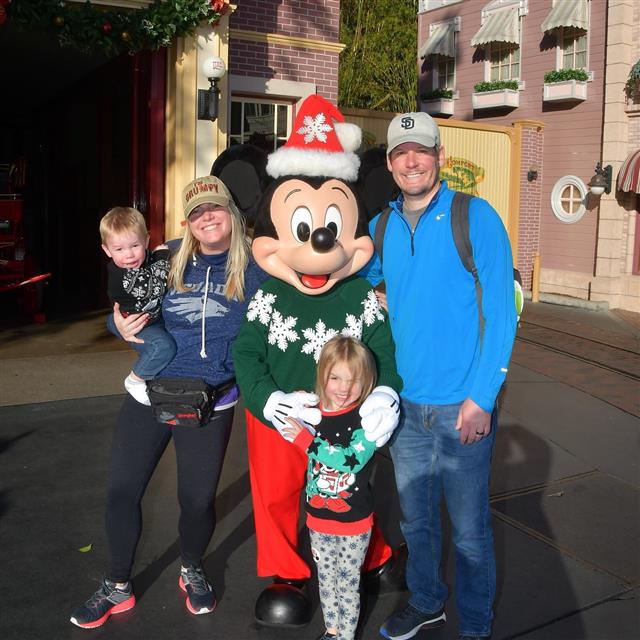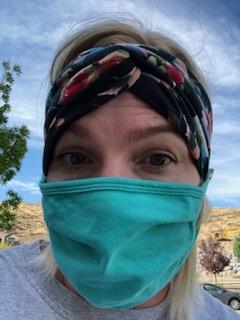 Phone:
Email:
Degrees and Certifications:
Mrs.

Alverson

Hello! I'm Mrs. Alverson, and I am your science teacher for the school year. Welcome back Pah Rah Squad! And welcome to those students who are new to Pah Rah. We are THE BEST Squad at Sky Ranch! "Pah Rah, Pah Rah, Pah Rah Squad, better than best!" I know the beginning of this year is crazy, but we all need to have a little bit of grace, flexibility, and positive attitude.

My husband and I have been married for 8 years. He is a civil engineer for a local firm. He loves designing roads! We have two children. Elizabeth (EJ) is 5 and in Kindergarten. She loves pink, mermaids, swimming, and arts & crafts. Charles (Charlie) is 2. He loves getting into trouble, The Nightmare Before Christmas, and trampolines. We also have two mini doxies - Pepper and Ruby - who love to snuggle and bark at anyone who walks past our house.

I was born and raised in Las Vegas, Nevada. I came up to Reno to go to the University of Nevada, where I received my degree in education. I moved back to Vegas for 3 years, only to meet my husband, get married, and move back to Reno. I am the yongest of three girls, and my parents are divorced. My mom still lives in Las Vegas, but my dad lives in a little Utah town called Cedar City. He has horses, so it is fun to go visit him and be able to ride. I have my Master's in STEM education from the University of Nevada and am planning on getting my Master's in administration at some point. This is my 10th year teaching. I have taught two years in Las Vegas at Becker Middle School, then the eight remaining years in the Reno/Sparks area - four years in Reno at Lemelson STEM Academy, two years at Shaw Middle School, and now this is my second year teaching at Sky Ranch. Middle school students just have my heart. I look forward to building relationships, learning lessons, and teaching content (hey, I love science!) I am super close with both my family and my husband's family. I truly do not know what I would do without them.

I like to run and try to compete in the Reno Tahoe Odyssey (RTO) every year. In case you didn't know, that is a 178 mile relay race around Reno, Tahoe, Virginia City. I feel like running is empowering and makes me feel strong. I love to travel. I have lived in Brighton, England and travelled all around Europe. One of my favorite places in Munich, Germany. I just find the history and architecture fascinating. I also love Boston. Even though I teach science, I am a history buff. I love to camp, read, spend time with my friends, drink coffee, and have fun. I can be a little sarcastic too. I am looking forward to being with all of you before you head off to high school!