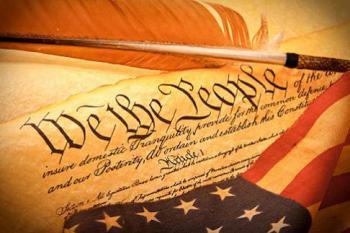 Phone:
Email:
Degrees and Certifications:
Mr.

Bryant

I'm Mr. Bryant, your Social Studies teacher who will be teaching you all about the old dead people who helped shape the world we live in today. In order to do that better, I think you should know a few things about me. I grew up in Reno as an only child. I did lots of crazy jobs before I started teaching, including cooking and serving in restaurants, translation and tutoring, to working at the University of Nevada, Reno. I taught Chinese there for two years before I started working in our School District. Over the years, I have traveled North America, Taiwan, and Hong Kong. I look forward to exploring more of the world in the future.

If you've heard anything about me, it is probably that I love tea. Tea collecting and tasting is a whole world that is unique and exciting to me, and I have made many friends all over the world through my hobby. You might also find me trying to scramble my way up a few rocks here and there!

Social Studies has to be my favorite topic. I am so interested in how the past shapes our culture, society, and ideas today. I am so excited to assist my students in learning history with me on such a strong core team of teachers. It is my goal to work hard and provide my students with a great and challenging experience in my classroom!
8th Grade U.S. History

Mr. Bryant

"Don't fear failure. — Not failure, but low aim, is the crime. In great attempts it is glorious even to fail."

- Bruce Lee

Email: sean.bryant@washoeschools.net

Welcome to 8th grade U.S. History! In this class, you will be studying a variety of topics including the Progressive Era, World War I, The Roaring '20s, The Great Depression, World War II, the Holocaust, and Global Studies. Students will analyze primary and secondary sources to gain information and deep dive into the content. We will work together to make history come alive!

Schedule of the U.S. History Curriculum (subject to change)

1st Quarter: August 14th - October 13th

Essential Question: What does it mean to reform society and how do you do it?

Progressive Era
American Imperialism
WWI

2nd Quarter: October 16th- December 21st

Essential Question: How did the events and policies of the 1920s cause the Great Depression?

The Roaring '20s
The Great Depression
Financial Literacy

3rd Quarter: January 9th- March 15th

Essential Question: What was the meaning of freedom at home and abroad?

4th Quarter: April 8th- June 7th

Essential Question: What is the impact of technological development, people, and cultures on the planet?

Classroom Requirements

A two-pocket folder will be provided to each student at the beginning of the year. However, if a student loses or misplaces the folder, they are required to replace it, as we will use it daily in class.
Students should come to class with a pencil each day. I will provide any tools (markers, crayons, scissors, etc.) needed for projects or assignments.

Classroom Policies

Preparedness and organization: You are expected to be prepared for class every day with a writing utensil, and an engaged and active brain. It is your responsibility to come prepared every day to class. To be successful in Mr. Bryant's history class, you will need to be organized. If you are having trouble staying organized, please see me for organizational tools to help you be successful.
Communication: To be successful in Mr. Bryant's class, communication is key. Students are expected to ask questions, communicate future plans, and discuss all issues with me to formulate a solution. Communication is encouraged outside of school hours via email and will be responded to within 24 hours on school days. Emails sent over the weekend or breaks will be answered upon return to school.

Grading

Assignments will be weighted according to the categories below.

35% - Classwork (in-class activities and assignments)

Classwork is expected to be completed in class. Taking home assignments is not a guarantee, so class time should be used wisely.
Lesson Packets will be the largest classwork grade.

15% - Homework (Assignments to be completed at home)

Homework will be given each week. I will always assign homework on Monday and collect it on Friday, giving you a school week to complete it.
Homework can be accessed online if absent.
Check the agenda board or the weekly team calendar for homework assignments.

35% - Assessments (tests, projects, quizzes, essential questions, and unit of studies)

Every unit, students will be required to answer an essential question and unit of study in their interactive notebook. Students will always be given advance notice of the date the unit ends, which will also be the due date for the essential question and unit of study.
Traditional tests and quizzes will always have a study guide given prior. To redo a test or quiz the study guide must be turned in on time.

15% - Essential Question (EQ) & Unit of Study (UOS)

Every unit, students will be required to submit a completed EQ and UOS response.
EQs involve a paragraph form written response to each unit's essential question.
UOS is a student produced series of pictures and captions that represent knowledge of a variety of topics studied in each unit.

Behavior Grade- Students will receive 10 points for their classroom behavior each week.

It is the student's responsibility to know what their grade is in class and what their missing assignments are. Students need to check infinite campus weekly, as it will be updated weekly.
Late Work: Students have until a week before the quarter ends to turn in any late assignments and receive up to 70% of the points if it is 100% complete, with a late-work form attached at the time of submission. This date will be given in advance for each quarter. Absolutely no work will be accepted after the due date.

Work which is submitted outside the time I have set aside for grading - late work or resubmitted assignments - will be graded when I next have the opportunity.

Corrections: Students are welcome to redo any assignments for full points.

Absences

Policy: Students who are absent are still expected to update themselves on what we are doing in class. If you are absent, please check digitally on Infinite Campus to see what you missed. If you are having trouble accessing assignments digitally, please email me. Upon their return to class, students should know what assignments to collect from the days they missed if they did not print a digital copy, as physical copies will be available in a dedicated place in my class.

Cell Phones

Mendive Middle School and Mr. Bryant's history class are no cell phone environments. Any necessary research for assignments or projects will always be done on a computer.
Policy: Students should not have their phones out or on their person from 7:30 AM to 2:00 PM each day. Cellphones should be put in lockers and not taken out at any point in time. Guardians who need to reach their student during the school day should call the office and request the student.
If the phone policy is violated, the cellphone will be sent to the office for parent pick up. The student may not retrieve their phone without a parent or guardian.