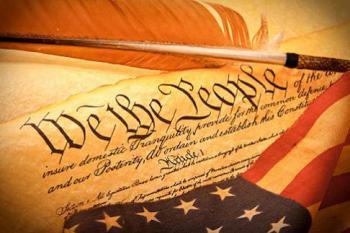 Phone:
Email:
Degrees and Certifications:
Mr.

Bryant

I'm Mr. Bryant, your Social Studies teacher who will be teaching you all about the old dead people who helped shape the world we live in today. In order to do that better, I think you should know a few things about me. I grew up in Reno as an only child. I did lots of crazy jobs before I started teaching, including cooking and serving in restaurants, translation and tutoring, to working at the University of Nevada, Reno. I taught Chinese there for two years before I started working in our School District. Over the years, I have traveled North America, Taiwan, and Hong Kong. I look forward to exploring more of the world in the future.

If you've heard anything about me, it is probably that I love tea. Tea collecting and tasting is a whole world that is unique and exciting to me, and I have made many friends all over the world through my hobby. You might also find me trying to scramble my way up a few rocks here and there!

Social Studies has to be my favorite topic. I am so interested in how the past shapes our culture, society, and ideas today. I am so excited to assist my students in learning history with me on such a strong core team of teachers. It is my goal to work hard and provide my students with a great and challenging experience in my classroom!
Rules & Procedures / Museum of Me /Footsteps to Independence

August 15th thru October 21st

The following is an outline of the material and information that will be taught during the first quarter of the school year. From introducing classroom rules and procedures, to exploring historiography (gathering and analyzing information, and creation of historical evidence based thought), and reviewing the Footsteps to Independence, this quarter is sure to be action packed. Each of the topic areas will include individual, group, class, homework (DL's), and assessments (Tests). The major assignment for each lesson will be a LESSON PACKET that consists of Vocabulary, Notes, and OBJECTIVE QUESTIONS all with text references. Each test will be created from the Lesson Packet.

Weekly Infinite Campus Messenger

**Email via I.C. 'Messenger' & Posted to Teams Every Friday**

-Weekly Class Schedule -Extra Credit Assignments -Additional Resources & References

---

Lessons: A. Class Rules and Procedures Introduction

Concept- In order for any active learning to take place, students must first understand how a classroom operates. The: who, what, when, where and why's of Mr. Fleck's class will be the focus of this short lesson.

Assessment Date: Aug. 26th

B. Museum of Me (Historiography)

Concept- This unit will be an introduction to the historical inquiry we will be conducting over the next two years. Each tool practiced within this unit will be practiced again and again throughout our two year journey of American History, economics, geography, civics and global studies. We will begin with something you know the most about, YOU! Our goals, introduced with this lesson, are to develop the ability to access knowledge, draw conclusions, and support claims with reasoning and evidence.

Project Due Date: Sept. 14th (1,2) or Sept. 15th (3,4,6)

C. Footsteps to Independence

Concept: This unit will be a review of the exploration and colonization units covered in K-6 grades. Students will review documents and resources that outline how English colonies became firmly established on the Atlantic coast of North America, and how they developed individual characteristics. Additional resources will focus in on the causes leading up to the American Revolution in terms of taxes, the colonies' self-image and reaction from Great Britain.

Book Mark: U.S. Ch. 2 pgs. 38-63, Ch. 3 pgs. 68-89 &

A.J. Ch. 2 pgs. 37-62, 3 - 4 Sect. 2 pgs. 70-114

Project Due Date: September 30th

Writing Assessment: October 19th (1,2) or 20th (3,4,6)

Homework / Digital Lessons: 15% of OVERALL GRADE

-One (1) 'Distance Lesson (DL)' will be assigned every other week

*Each 'DL' will be assigned to Teams one week before the due date

*Each DL will include video, graphics, readings and other sources on a Microsoft Forms App

*DL's may be turned in late up until one week before the end each quarter

---

Old Dead Guys 101 (aka . . . History)

A quick guide to success in the demented world of Social Studies

Microsoft Teams: Access on the WCSD Home Page by clicking 'Office 365 Sign In' under Quick Links

-Posted Digital Copies of important Assignments & Reference Material will be located under 'Files'

**Digital Text Book, Lesson Packets, Quarter Guidelines, DL Resources and more

-Digital Lessons (DL) will be posted on the home 'Post' page and under 'Assignments'

-Weekly Messenger will be posted as well on the Home 'Post' page

Text Book: Digital break downs by chapter and sections will be posted on Teams

-Each relevant Chapter by section will be posted under 'Files' on Teams in the matching Lesson Folder

-Includes: Explanation of Lessons, Assessment dates, and due dates for each quarter

-Bring back signed for Extra Credit each quarter

-Mondays. FILL OUT AGENDA BOOK ASAP . . . for the ENTIRE WEEK!!!!!!!!

-Spiral Notebook Daily Entry (Spiral provided by Teacher):

*Opener assignments recorded and answered at the beginning of class

*Record Today's Plan & DGQ's (Daily Geography Questions)

-Notebook Quiz: Approx. every 1 ½ weeks. This is an open notebook quiz for 10% of grade.

*15 Questions . . . 5 from our Daily Entry, 5 from DGQ's, 5 Power Vocab + Extra Credit Question

-LESSON PACKET: Basic study guide and assignment for the lesson. (This essentially is the test)

*Due with the Lesson Assessment (Due date and page #'s located on this sheet & Quarter Guideline)

*Classwork Grade: Pg. 1, Notes & Clue Boxes HW Grade: Objective Question Answers

-LESSON ASSESSMENT & MAJOR CLASS DISCUSSIONS

*Lesson Assessment will be given on the dates listed on the Lesson Packet & Quarter Guidelines

**Scores of a 'D' or lower MAY BE REQUESTED BY STUDENTS to take the Test Revision, correcting wrong answers, to raise their test score one (1) letter grade.

*Major Discussions: Discussions are district & state mandated standards. Student participation in the class discussion and the summary writing assignments will count as test scores.

-Digital Lessons (DL's): One (1) ASSIGNED EVERY OTHER WEEK on Teams

*Students will be given no less than ONE (1) WEEK to Complete

-In Class Work . . . enough said! Ha!

-Notebook Quizzes: Every 5-7 class periods . . . 5 question on each section (15 total)

*Students use their Spiral containing their daily in class entries to take a short (Open Spiral) quiz

on spiral entries, DGQ's (Daily Geography Questions) and power vocabulary.

-TRAP (In Class Trivia Game)

*Students compete to answer questions (review and class questions in a trivia like manner) and their final seat position determines their grade. (Lowest grade is 70%)

-Individual Make-Up Work Packet

*On TEAMS under the FILES tab in each quarter's folder.

* Each day's notebook entry, links, and assignments (as possible) are included in each file.

-ALL late work is due no later than 1 week PRIOR to the end of each quarter.

(Q1 Deadline: September 30th)

-Weighted Scale: 30% Tests, 35% In Class Work, 15% Homework, 10% Notebook Quiz, 10% TRAP

*WOW Points- Extra points earned on ANY ASSIGNMENT by doing excellent work

*Parent Signed Lesson Packets & Quarter Guidelines

*Quarterly Extra Credit Project posted to bottom of I.C. 'Messengers'