Welcome to 6th Grade - Team Morris!!
We look forward to a great new year with you. As you start out you will be given a lot of information at a very fast pace and it may become overwhelming for you, but know that we are here to help. When you have a question or concern, seek out a teacher, staff member, or other students for guidance. Your Mendive Family is here for you and strives to support you on your journey up the LEARNING MOUNTAIN...

We will help in any way we can to help you get familiar with your new surroundings. Please check this page often for updates and important information that will be needed for your success! Welcome to the Mendive Family!
Team Morris Weekly Message:

Hello Team Morris families,

Another great week of school! Our students (your children) continue to impress us with their positive energy, eagerness to learn and their kindness- let's keep the positivity and growth going all year!

Just a couple announcements/reminders:

CLASS SCHEDULE FOR NEXT WEEK: Monday: 1-2-3-4, Tuesday: 5-6-1-2, Wednesday: 3-4-5-6, Thursday: 3-2-1, Friday: 6-5-4
DOES YOUR CHILD NEED ADDITONAL HELP COMPLETING ASSIGNMENTS OR SIMPLY NEEDS A QUIET PLACE TO COMPLETE SCHOOL WORK AFTER SCHOOL? AFTER-SCHOOL (2:00PM-3:00PM) HOMEWORK HELP/TUTORING BEGINS MONDAY SEPTEMBER 13TH!!!!!: The following is a list of our teachers that will be in their rooms from 2:00pm-3:00pm (and which days they will be available) to help your child finish homework, answer questions, explain assignments, etc.… Students must sign in and out and must bring schoolwork to work on or receive help:

Ms. Morris (Room 513)- Monday, Tuesday and Thursday

Ms. Graham (Room 515)- Monday, Tuesday and Thursday

Ms. Bell (Room 519)- Monday, Tuesday and Thursday

Team Morris Website: This website should ALWAYS be your 1st stop when looking for information from your teachers! https://www.washoeschools.net/teammorris. Our team website is where you can find:

Contact information for your four core teachers
Weekly updates from your teachers
GoMath link
Bell's website link
The weekly agenda information
Link to Teams and instructions on how to use.
Helpful websites for Social Studies
Any lots more

PICTURE MAKE-UP DAY: September 20th
FALL BREAK: No School October 4-8th
NEVADA DAY- No School October 29th

Thank you all and have a wonderful week.

Sincerely,

Ms. Morris, Ms. Medina, Ms. Bell and Ms. Graham
Notice of Non-Discrimination and Web-Accessibility
The District prohibits bullying, cyber-bullying, harassment, sexual harassment, discrimination and/or retaliation in any of its educational programs/activities, employment, and employment opportunities. For the District's full Notice of Non-Discrimination statement as well as methods to address questions and concerns please visit our Notice of Non-Discrimination and Web Accessibility page.

El Distrito prohíbe la intimidación, la intimidación cibernética, el acoso, el acoso sexual, la discriminación y / o las represalias en cualquiera de sus programas / actividades educativas, empleo y oportunidades de empleo. Para obtener la declaración completa del Aviso de No Discriminación del Distrito, así como los métodos para abordar preguntas e inquietudes, visite nuestra página de Notice of Non-Discrimination and Web Accessibility

Para más información visite Civil Rights Compliance Department page.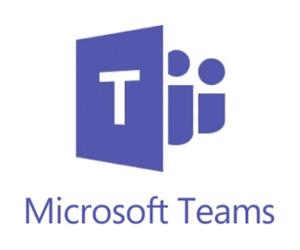 TEACHER E-MAILS:

As always, PLEASE email your teachers if you are confused, can't find information, struggling navigating the distance learning, etc.… and we will gladly and always help you.

Math - Ms. Graham

ELA - Ms. Bell

Science- Ms. Medina

Social Studies - Ms. Morris