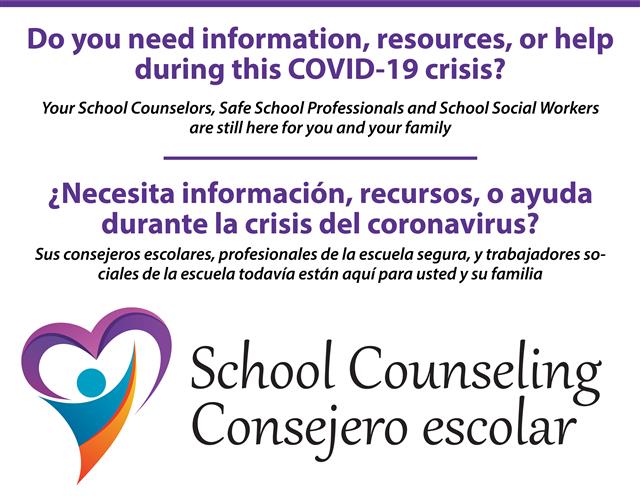 Welcome
COUNSELOR MISSION

The Incline Middle School Counseling Department mission is to support rigorous academics while cultivating positive character traits and promoting social-emotional learning in order to prepare students for the expectations of high school, college and career.

COUNSELOR ROLE

The counselor's role is to help all students apply academic achievement strategies, manage emotions and apply interpersonal skills and plan for postsecondary options. This is done through school wide programming, classroom lessons, group and individual counseling.

It is my philosophy that families and schools are partners in a mutual effort toward a shared goal – supporting our students as learners achieving their highest potential.

HOW, WHEN AND WHY TO SEE MY COUNSELOR…

Students may request to see the counselor by:

filling out a Counselor Request form (located next to the counselor office door) and leaving it in the "For Counselor" wall pocket

asking a teacher to make a referral (in an emergency)

in person before school, during passing or lunch, after school

Students are generally seen during their elective classes or PE/Computers unless it is an urgent matter

The counselor is here to help students with crisis, grief, coping strategies, study strategies, academic concerns, personal and social/peer situations, academic planning and goal setting.

UNDERSTANDING CONFIDENTIALITY

School counselors are expected to protect student confidentiality unless information is deemed to be of a "serious and foreseeable harm to the student or to others", or it is legally required to breach confidentiality.

Serious and foreseeable harm includes but is not limited to:

A student's health or safety is at risk

Someone is going to hurt the student

The student is going to hurt someone else

The student is going to hurt themselves (or put themselves in a dangerous situation)

Known or suspected child abuse or neglect must be reported to the appropriate law enforcement agency
Disclaimer
These resources are being provided as a convenience and for informational purposes only; they do not constitute an endorsement or an approval by the Washoe County School District of any of the products, services or opinions of the corporation or organization or individual. The Washoe County School District bears no responsibility for the accuracy, legality or content of these books or for that of subsequent links. Contact the publisher or external site for answers to questions regarding its content.
Notice of Non-Discrimination and Web-Accessibility
The District prohibits bullying, cyber-bullying, harassment, sexual harassment, discrimination and/or retaliation in any of its educational programs/activities, employment, and employment opportunities. For the District's full Notice of Non-Discrimination statement as well as methods to address questions and concerns please visit our Notice of Non-Discrimination and Web Accessibility page.