Posted by Kathleen Marshall on 1/18/2018
Winter may be a slow time in the garden, but we've got some exciting stuff happening.
New Soil
In December, we had soil and compost delivered from Full Circle Compost in Minden. We had a work day on the same day as the FLL meet, but had to get the soil into the beds as soon as we could. We had a few wonderful hard-working folks show up and we finished quite a few beds. (Note: in the photo below, the young man with the cell phone was actually looking up something for us, not checking his social media!)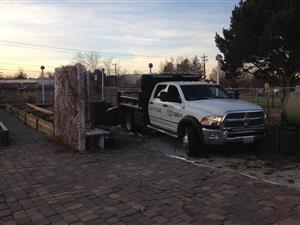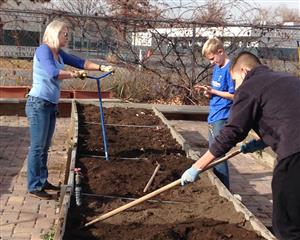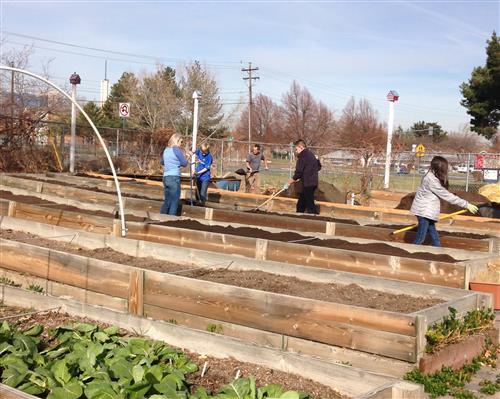 Arboretum Partnership
In January, our volunteer advisor, Claire Berry set up a meeting with Bill Carlos, head horticulturist at the May Arboretum. He has a new exciting project in the works! The arboretum has a greenhouse and they will be growing vegetable plants for schools in Washoe County. We're excited to be one of the schools they'll be growing for! They have chosen varieties that do well in our climate and we will go pick them up when they are ready for planting. We'll still be starting some plants from seed and Claire is also starting some herbs and flowers for us. Way to grow!
New/Old Garden Partner
In February, we'll be meeting with Amber Boster from Server Technologies. They were instrumental in building the garden in the first place. They're excited to get involved in the garden again. In February, we're going to discuss a project they can get their hands dirty with, perhaps some fruit trees and seating options. Everyone is very excited all around!
So, there's a lot going on in the garden, even if the ground is still sleeping! Our first meeting of the year will be January 25th from 2-4PM. Come join us!