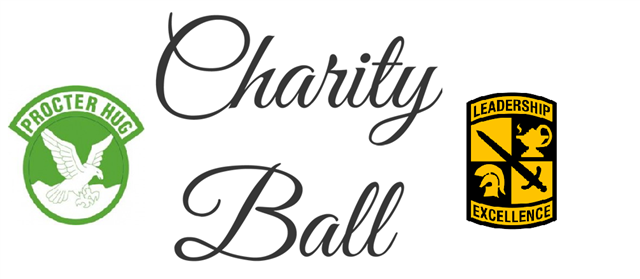 Come out and join us for a night of fun celebrating our veterans and the impact they have had in our country and our community! We are going to be hosting this Charity Ball to raise money for the local Veteran's Guest House who, in their 25 years being operational, have helped over 75,000 families and continue to do so much for the veterans in our community every day!

Tickets and Pricing

The tickets this year are going for $25 per person, and this is for a few reasons. First $25 is the exact cost per person to host a veteran in need a one night stay at the Veteran's Guest House, so when you buy a ticket, it is going to host a veteran for one night at the Guest House. The second reason is because this year is the 25th Anniversary of the Veteran's Guest House being operational and giving back to the veterans in our community so in honor of these things, we have decided to make the ticket price $25 per person.
Dress Code

The Charity Ball dress code is a formal dress code as it is a formal event.

No disrespectful clothing of any kind allowed or anything deemed disruptive or informal, we will hold the discretion to remove anybody should this be the case, and no refund will be given.

Males

A formal suit or tuxedo is required along with formal footware, no sneakers.

No especially bright colors, ex. bright blue, bright red, pink, etc. for suit/ tuxedo colors.

Females

A dress that falls below the knee along with formal footware. High heels and flats allowed, but no sneakers.

Rules

1. No illicit substances allowed or personal alcohol. If 21 or older, there will be a bar at the event.

2. No outside food or drink allowed.

3. No fighting, or major disturbances allowed or you will be removed from the event.

4. You must bring your ticket, either printed out or online to be admitted.

5. Have fun!