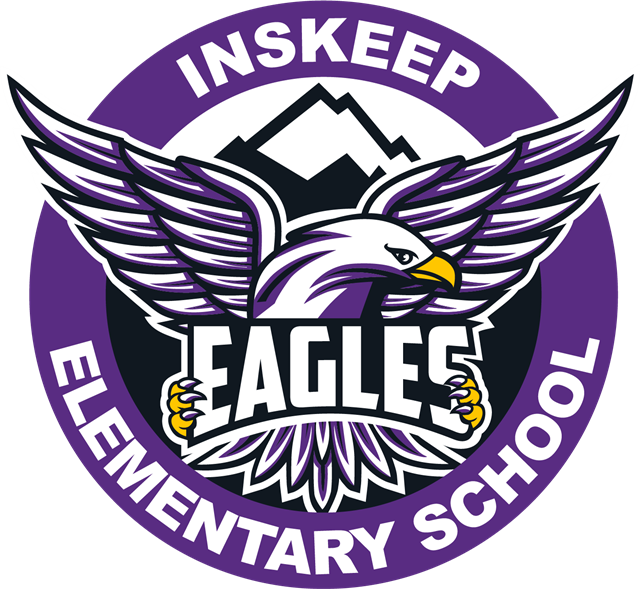 Hello - if you would like to order Inskeep spirit wear, please follow this link:

We do not have uniforms and ordering clothes is not required. The school will receive 10% of the proceeds to go into our school incentive account.

Inskeep's Open House is on Tuesday, August 31st from 5:30-7pm where you can walk around, visit classrooms, talk with staff, etc. Masks are mandatory.

Ready for a virtual tour of the drop off and pick up procedures? The link below will take you to a 3-minute video showing how to drop off, pick up, walk, bike, and more to keep our students safe. Parents are welcome to come on campus to the playground, but not inside the building until volunteer applications have been approved.

Students eating breakfast can enter Door #7 going into the Multi-Purpose room (off New Forest Dr.) starting at 9am.

Our leadership team had an opportunity to tour Inskeep on February 4th. Check out the video below to have a sneak peak of current progress and hear from two leadership members:
Contact Us
Dr. Sue Egloff, Principal

Mrs. Bonny Lent, Administrative Secretary


Michael Inskeep Elementary School
18001 Briar Drive
Reno, NV 89508

Phone: 775-677-3800

Email: inskeep@washoeschools.net

Student Hours: 9:30am-3:30pm

Office Hours: 9:00am-4:00pm
Notice of Non-Discrimination and Web-Accessibility
The District prohibits bullying, cyber-bullying, harassment, sexual harassment, discrimination and/or retaliation in any of its educational programs/activities, employment, and employment opportunities. For the District's full Notice of Non-Discrimination statement as well as methods to address questions and concerns please visit our Notice of Non-Discrimination and Web Accessibility page.

El Distrito prohíbe la intimidación, la intimidación cibernética, el acoso, el acoso sexual, la discriminación y / o las represalias en cualquiera de sus programas / actividades educativas, empleo y oportunidades de empleo. Para obtener la declaración completa del Aviso de No Discriminación del Distrito, así como los métodos para abordar preguntas e inquietudes, visite nuestra página de Notice of Non-Discrimination and Web Accessibility

Para más información visite Civil Rights Compliance Department page.
Last Modified on September 8, 2021