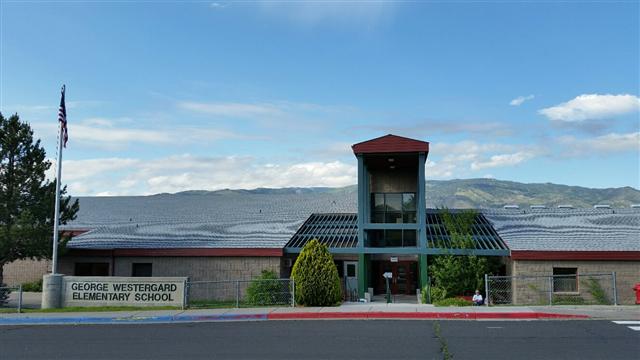 Welcome to Westergard!
Westergard Wildcats are Awesome!

PICTURE DAY - Lifetouch Photography will be taking photos on Monday, September 28 for Kinder, 1st and 2nd grade students attending in person, and Tuedsay, September 29 for 3rd, 4th and 5th grade students attending in person. Our distance learning students will be notified of their picture day in the coming weeks.

A NEW SCHOOL YEAR - Please watch Mr. Dickson's Welcome Back Wildcats video with your student and read all our updates on our reopening page. For our distance learning students, we have a special digital resources page for you. We hope you find this helpful. Be sure to check out our most current Self Screening Tool, too.

STAY HEALTHY - Visit this special page with information about where you can find flu vaccines.

ENTERING/EXITING THE BUILDING - Thank you to everyone for helping us model social distancing when students are begin dropped off and picked up. We know this looks very different from years past and we are working hard to make sure everyone is safe and both arrival and dismissal move smoothly. Your patience and cooperation are greatly appreciated. This school map will show you the door your student will use to enter the building before school and at the end of the school day. It is labeled by room number and teacher name.

ARRIVAL TIMES BY LAST NAME
We are using a staggered drop off/start schedule to ensure we can keep students safe and move quickly to their classrooms. We appreciate your efforts to stick to this schedule. The schedule is based on your student(s) last name:
8:40 last names beginning with A-G
8:45 last names beginning with H-M
8:50 last names beginning with N-R
8:55 last names beginning with S-Z

STUDENT PICK UP AT 3:00
All staff will be outside during this time, including classroom teachers so that our students are safe and will get to their pick-up spot. Parents should have a specific location to meet students either across the street or on the sidewalk. Students will be walked to zones around the campus so you will know where to find your child.
Zone 1 – 1st and 2nd grades – Exit from the same door as you enter in the morning, walk around the east side of the building and space out appropriately on the grass area at the front of the school.
Zone 2 – Kinder and 3rd grades – Exit from the same door as you enter in the morning. Kinder students will go up the stairs on the west side of the building and 3rd graders will go up the ramp towards the kiss and go.
Zone 3 – 4th and 5th grades – Exit from the same door as you enter in the morning and go to the grass field and students will exit through the fence on Avenida de Landa.
*** Older siblings may meet up with younger siblings and be dismissed from there.

Students riding the bus will be escorted to the bus loading zone and those waiting to leave by bus at 3:30 will wait on campus with a duty teacher.

Students attending Sierra Kids will be walked in the lunchroom.

To learn all about the Washoe County School District's reopening plan, please visit https://www.washoeschools.net/reopening.

Westergard's Online Library is so cool! Mrs. Newcomb has filled our online library with some amazing resources that you can enjoy at home - books, virtual tours, videos, web cams, and so much more. Click here and have fun! This link will also take you to the district's library catalog.

Support Westergard's PTO - Our PTO does amazing things for our students, staff, and families. And, they are always looking for more parents to get involved. Be sure to bookmark their new website, https://www.georgewestergardpto.org/ and like their Facebook page, https://www.facebook.com/WestergardPto/.

Shopping Online? Westergard's PTO can earn funds when you shop through AmazonSmile. Bookmark the link after you enter Westergard Elementary School PTO. AmazonSmile is a simple and automatic way for you to support your favorite charitable organization every time you shop.




A special message to our Westergard community

Click here to read Westergard's School Performance Plan.

The Washoe County School District website may contain links that lead to resources, video, etc., which is located on servers that are not maintained or controlled by the District. The District is not responsible for the contents of any such referenced websites or for the availability of access to such websites.
Contact Us
Reno, NV 89523

775-746-5800
775-746-5803 fax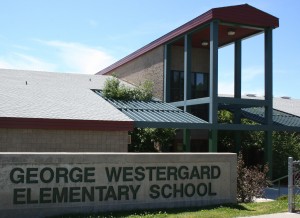 From the District...
Notice of Non-Discrimination and Web-Accessibility

The District prohibits bullying, cyber-bullying, harassment, sexual harassment, discrimination and/or retaliation in any of its educational programs/activities, employment, and employment opportunities. For the District's full Notice of Non-Discrimination statement as well as methods to address questions and concerns please visit our Notice of Non-Discrimination and Web Accessibility page. For more information, visit the Civil Rights Compliance Department page.

WCSD Parent Student Handbook

Access the District's Parent Student Handbook (English) (Spanish).