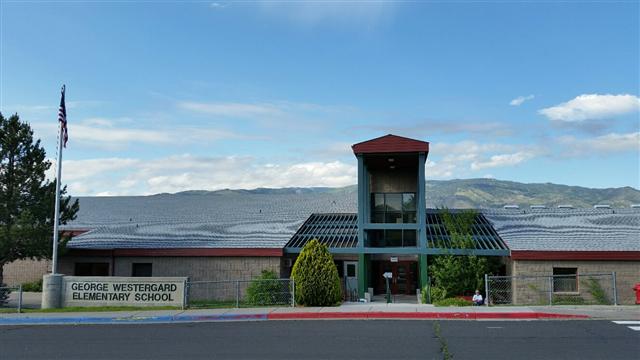 Welcome to Westergard!
Westergard Wildcats - Be Awesome!

Drop off - 8:45 am - Students walk straight to their classrooms
School begins - 9:00 am
Students dismissed - 3:00 pm (2:15 pm on Wednesdays) - Teachers walk students out of their classrooms. Families, please wait on the sidewalk.

IS YOUR CHILD REGISTERED FOR THE 2022/23 SCHOOL YEAR? - In order for students to be placed in classes for the next school year, we need them to be registered or enrolled through the Parent Portal on Infinite Campus. Please be sure to complete your child's registration AS SOON AS POSSIBLE. Families also must show a utility bill as proof of residency in the Westergard zone. Contact our office, 775-746-5800, with any questions. Thank you for making this task a priority.

CLASS MUSIC PERFORMANCES - Mrs. Haws invites our Westergard families to attend their child's class music performance in May. Check out the times and dates in the letter she sent home to families.

SPRING CARNIVAL - How cool is this? Our PTO is hosting our first ever Spring Carnival on Friday, May 13 from 5 - 7 pm. Mark your calendar! More details will be coming home soon.

FOR OUR 5TH GRADERS - Billinghurst Middle School class registration is now open! All 5th graders need to register for their music class by March 31st. Students should bring home registration information the first week of March. We encourage you to review all the information before you register for their music class. Class registration is DONE online. Click here to register: https://forms.office.com/r/FsbAFDj3i8.
If you have any questions, please contact the Billinghurst Counseling Department at 775-746-5870. Or check the Billinghurst website for more details: https://www.washoeschools.net/Page/17665

IT'S KINDERGARTEN REGISTRATION TIME! - Beginning in the 2022-23 school year, children who are not 5 years of age on or before the first day of school but will be 5 by September 30th, will need an affidavit signed by parents indicating the student participated in a pre-k program in order to enroll for the 2022-23 school year. For more information, please call our office, 775-746-5800.

FROM MRS. MECHAM - Click here to see the Parents Guide for Youth Mental Health

JOIN WESTERGARD'S PTO - Our PTO is searching for new members as well as new Board members to continue serving the students, families, and staff of Westergard. Please consider joining this amazing group. Be sure to bookmark, https://www.georgewestergardpto.org/ and visit https://www.facebook.com/WestergardPto/.

VOLUNTEERS NEEDED FOR RUNNING CLUB - We need volunteers to help scan the bracelets of the students who run laps during our morning recess on Mondays, Tuesdays, Thursdays, and Fridays between 10:25 and 11:05 am. Please be sure to submit your completed volunteer application to the office before you sign up. If you are interested in volunteering, please contact Mrs. Banbury at mbanbury@washoeschools.net. We appreciate your help!

INFORMATION ABOUT FUN AFTER SCHOOL CLASSES

SHOPPING ONLINE? Westergard's PTO can earn funds when you shop through AmazonSmile. Bookmark the link after you enter Westergard Elementary School PTO. AmazonSmile is a simple and automatic way for you to support your favorite charitable organization every time you shop.

Westergard's 2021-22 School Performance Plan
Events 7 Status Check - School Performance Plan

The Washoe County School District website may contain links that lead to resources, video, etc., which is located on servers that are not maintained or controlled by the District. The District is not responsible for the contents of any such referenced websites or for the availability of access to such websites.
Contact Us
Reno, NV 89523

775-746-5800
775-746-5803 fax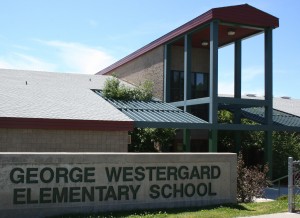 Notice of Non-Discrimination and Web-Accessibility
The District prohibits bullying, cyber-bullying, harassment, sexual harassment, discrimination and/or retaliation in any of its educational programs/activities, employment, and employment opportunities. For the District's full Notice of Non-Discrimination statement as well as methods to address questions and concerns please visit our Notice of Non-Discrimination and Web Accessibility page.

El Distrito prohíbe la intimidación, la intimidación cibernética, el acoso, el acoso sexual, la discriminación y / o las represalias en cualquiera de sus programas / actividades educativas, empleo y oportunidades de empleo. Para obtener la declaración completa del Aviso de No Discriminación del Distrito, así como los métodos para abordar preguntas e inquietudes, visite nuestra página de Notice of Non-Discrimination and Web Accessibility

Para más información visite Civil Rights Compliance Department page.