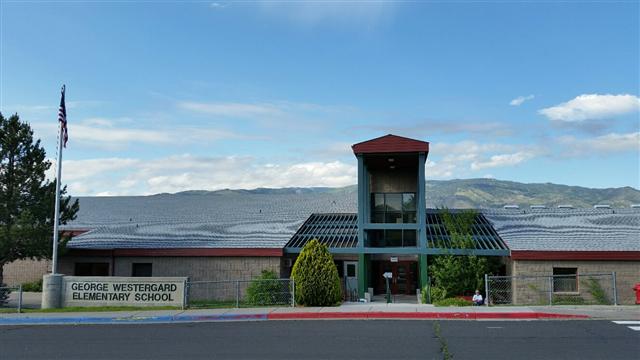 Welcome to Westergard!
Westergard Wildcats - Be Awesome!

Drop off - 8:45 am - Students walk straight to their classrooms
School begins - 9:00 am
Students dismissed - 3:00 pm (2:15 pm on Wednesdays) - Teachers walk students out of their classrooms. Families, please wait on the sidewalk.

WESTERGARD'S CLOTHING STORE - Visit our school store to order some awesome Westergard clothes. You'll also find a quick link below at the bottom of this page.

COOKIE DOUGH FUNDRAISING TIME IS HERE - Our annual Cookie Dough Fundraiser began September 15 and your student should have brought home more information. Our amazing PTO puts this on and it is a major source of funding that allows us to have PE classes, Art programs and technology upgrades in our classrooms. The PTO could use your help, so please see how you can lend a hand - https://www.signupgenius.com/go/4090b4ca8a72fa4fa7-cookie Students watched this video as we launched the fundraiser. https://seller.clubschoicefundraising.com/Video/?Id=55e1a433-4cf2-4542-b1c2-135313633d61

FREE DENTAL EXAMS - Click here

BRINGING ART LESSONS INTO OUR CLASSROOMS! Art lessons have returned to Westergard, but we need YOU to teach these amazing lessons. Will Burrows, our PTO Art Coordinator, streamlined this process to make it fun and easy. Art lessons are generally the second Tuesday and Friday of each month and we want TWO volunteers per classroom per lesson. The attached document has all the information you need to sign up!

WE LOVE VOLUNTEERS! Whether it is joining us on a field trip, scanning wristbands at Running Club, assisting with art lessons, or helping in the classroom, we need you! Please consider volunteering this year. You'll need to complete a volunteer application and share a copy of your ID with our office team. Thank you for giving some time and energy to Westergard!

DOES YOUR CHILD NEED A COMPUTER AT HOME? Check out this offer from The Lions Club. Here's the English version and the Spanish version.

OUR PTO BOARD ROCKS! Check out this video they made just for you!

SHOPPING ONLINE? Westergard's PTO can earn funds when you shop through AmazonSmile. Bookmark the link after you enter Westergard Elementary School PTO. AmazonSmile is a simple and automatic way for you to support your favorite charitable organization every time you shop.

Westergard's 2021-22 School Performance Plan
Events 7 Status Check - School Performance Plan

The Washoe County School District website may contain links that lead to resources, video, etc., which is located on servers that are not maintained or controlled by the District. The District is not responsible for the contents of any such referenced websites or for the availability of access to such websites.
Contact Us
Reno, NV 89523

775-746-5800
775-746-5803 fax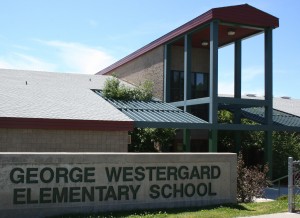 Notice of Non-Discrimination and Web-Accessibility
The District prohibits bullying, cyber-bullying, harassment, sexual harassment, discrimination and/or retaliation in any of its educational programs/activities, employment, and employment opportunities. For the District's full Notice of Non-Discrimination statement as well as methods to address questions and concerns please visit our Notice of Non-Discrimination and Web Accessibility page.

El Distrito prohíbe la intimidación, la intimidación cibernética, el acoso, el acoso sexual, la discriminación y / o las represalias en cualquiera de sus programas / actividades educativas, empleo y oportunidades de empleo. Para obtener la declaración completa del Aviso de No Discriminación del Distrito, así como los métodos para abordar preguntas e inquietudes, visite nuestra página de Notice of Non-Discrimination and Web Accessibility

Para más información visite Civil Rights Compliance Department page.