Turning Point Math Department Review Videos and Review Assignments:
Greetings from Micheline Becker and Tim Woodside; we make up the Math Department at Turning Point.

We can be found in Room 18 where the Math fun begins!

Please read and review the school rules, policies and information that can be found on the Turning Point/PASS webpage. There you will find a lot of good information.

Infinite Campus is also a useful tool where we update the gradebook very frequently.

Students' grades can be found on Infinite Campus at any time throughout the school year; grades are uploaded weekly. Make sure to contact the office for access to Infinite Campus. Progress reports will be uploaded periodically, and we will also reach out to you by phone or email at times to keep you informed.

Please feel free to e-mail or write us a note whenever you wish to express your concerns.

We are very excited to have the opportunity to work with your child this year. If you have any questions, please feel free to contact us by phone or by email.

Micheline Becker and Tim Woodside, Turning Point Math Teachers

Phone: 775-337-7560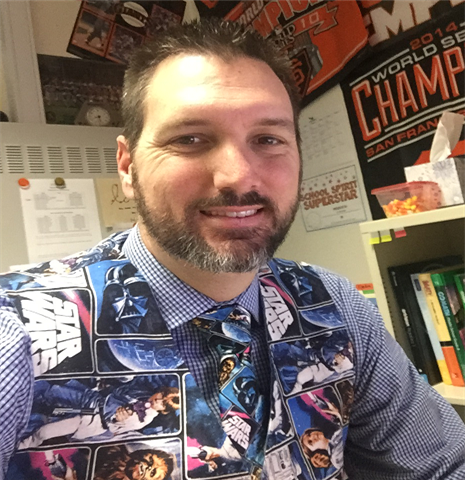 Phone:
Email:
Degrees and Certifications:
Mr.

Woodside

My name is Tim Woodside. I am truly enjoying my time at Turning Point High School. I look forward to every new challenge each day brings. I graduated from the University of Nevada, Reno and teach Math at Turning Point. I am married and have one amazing daughter. In my spare time you will find me outside or traveling somewhere new. My favorite outdoor activities are hunting, fishing, and hiking.
Phone: 775-337-7560
Email:
Degrees and Certifications:
Micheline Becker

Welcome to the wonderful world of math! Mr. Woodside and I co-teach Middle School 7, Middle School 8, Algebra 1 and 2, Geometry and a few other fun classes along the way. We are looking forward to working with our students to master the concepts, as well as, explore real world applications. We can't wait to interact with all of our students and their families. We will tackle as many great things as we can each and every day in Room 18.