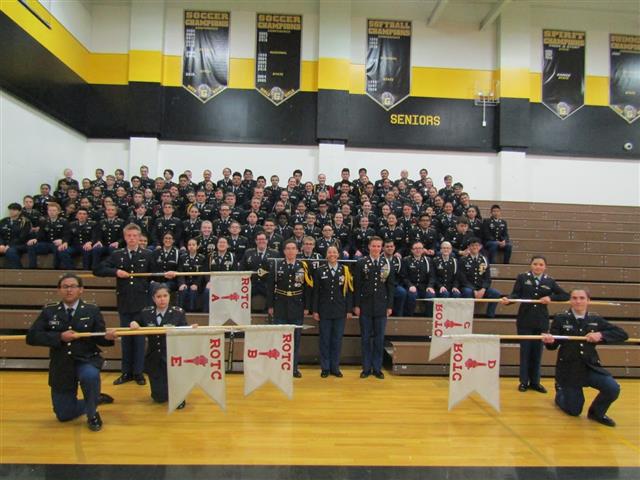 About the Galena Grizzlies Battalion

The Galena Grizzlies Battalion Cadets pride themselves on "being motivated young people becoming better citizens" through their accomplishments in community and school service.

We have maintained the Honor Unit with Distinction Award since the program started in 1992.

Our current Battalion Commander is Cadet Lieutenant Colonel Gianna Beck, and our current Battalion Command Sergeant Major is Cadet Command Sergeant Major David Chinas.
JROTC FUNDRAISING GALA

Support our program by attending the Holiday Fundraising Gala! See the information in the images below for information on pricing and event highlights, as well as the ticket order form. You can also download these files to print above (Gala Ticket Order Form (printable) and Gala Flyer).