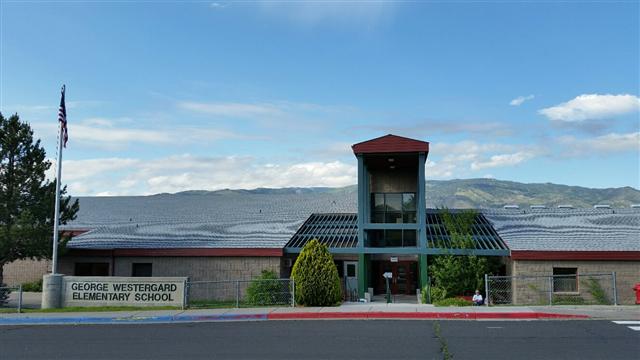 Welcome to Westergard!
Westergard Wildcats are Super!

FALL FESTIVAL - Pumpkins, candy, costumes - oh, my! Mark your calendar for a Friday night full of fall fun - Westergard's Fall Festival is on Friday, October 19! Volunteers are needed. Please click here to sign up to volunteer. Thank you!

Parent/Teacher Conferences - October 19-25 is Parent/Teacher Conference Week and students are dismissed at 12:50 pm. We will not be in school on Friday, October 26 in observance of Nevada Day.


Book Fair - Mrs. Newcomb will be hosting the Book Fair during conferences and we encourage you to stop by to shop for new books. If you would prefer to shop online, click here. Thank you!

Food Drive - We will holding a canned food drive and a book fair in the library during conference week. Please feel free to bring your non-perishable items with you to your conference and place them in the bin by the front doors in our main hallway.

2018 Run for Education! Please join your Westergard friends and teachers for this fun, family event on October 21 at Scheels in Sparks. The more Wildcats who participate, the more money we raise for PE, our soccer team, bike club, recess and PE equipment.

Running Club Volunteers Needed - Our students are excited to be participating this year in Westergard's Running Club and many are trying to make the Century Club. But, parents, we need your help on Tuesdays. If you are available at any 10:45 - 11 am, or 1:30 - 2:15 pm, please email Mrs. Brenner. Thank you!

WCSD's New Attendance Policy - Parents, changes have been made to our attendance policy and we encourage your to read about them. Click here to learn more.

School Police Traffic Safety Updates - Our Safe Routes to School Coordinator, Officer Cloud, has completed an excellent back to school

safety video

. We know that parking is limited, and we are sorry about that. It is our priority to keep our children safe. The BEST place to park for any length of time is on Avenida de Landa or on the north side of Ambassador! There is no parent parking or drop off or pick up in the staff parking lot – it is not safe for students, and we really don't even have enough parking spots for our staff members. Also – the YELLOW zones are for dropping off and picking up students – not for parking and leaving the car. The only place a car is to be parked and left is at a regular (not painted) curb. No parking at all at RED curbs. We do have a handicapped (BLUE) designation at the front of the school.

Student Drop-off and Pick-up -

Within the Ambassador Drive "Kiss and Go" please do not park. This is a drop-off and pick-up zone only. Please watch for students on the crosswalk. Pare

nts, if at all possible, ask your students to walk along the south side (the u-side) of the kiss and go sidewalk. It is easier for the cars to see the pedestrians.




The Washoe County School District website may contain links that lead to resources, video, etc., which is located on servers that are not maintained or controlled by the District. The District is not responsible for the contents of any such referenced websites or for the availability of access to such websites.
Contact Us
Reno, NV 89523

775-746-5800
775-746-5803 fax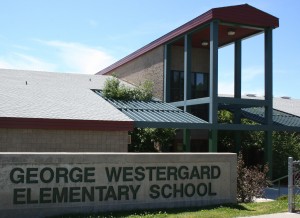 From the District...
Notice of Non-Discrimination and Web-Accessibility

The District prohibits bullying, cyber-bullying, harassment, sexual harassment, discrimination and/or retaliation in any of its educational programs/activities, employment, and employment opportunities. For the District's full Notice of Non-Discrimination statement as well as methods to address questions and concerns please visit our Notice of Non-Discrimination and Web Accessibility page. For more information, visit the Civil Rights Compliance Department page.

WCSD Parent Student Handbook

Access the District's Parent Student Handbook (English) (Spanish).