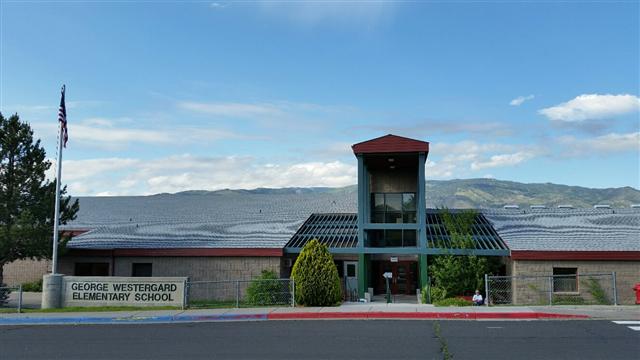 Welcome to Westergard!
Westergard Wildcats are Awesome!

REGISTRATION TIME - It is that time of year - time when we need families to register for the 2021/22 school year. The sooner, the better.

Please use the following link to complete the online registration. https://washoenv.infinitecampus.org/campus/portal/parents/washoe.jsp If you have a student moving to 6th grade next year please register for Billinghurst. You can use the same link. If you are registering a student for Kindergarten or your child is moving to Westergard, please visit our registration page.

If you have already completed your online registration, we will also need a proof of address for all students planning to attend Westergard for the 2021/2022 school year by May 31st 2021. This proof of address shows that you live within the Westergard zone and must have the parent's name. It can be in the form of any of the following:

Water bill
Power bill
Waste Management bill
Lease agreement

These can either be emailed to Melisa.Chavez@WashoeSchools.net or aperini@WashoeSchools.net or you can come by our office and we will make a copy.

MCQUEEN MOUNTAIN BIKE TEAM FOR INCOMING 6TH GRADERS - The McQueen Mountain Bike Team is a club sport offered during the fall and is open to all 6th - 12th grade students. Interested in joining? Click here.

BIKE CLUB - Wildcats, if you are in 3rd, 4th or 5th grade, have a bike that is in good riding condition, have a helmet, and want to have get some exercise before school, you can join Bike Club. Please be sure to turn in this completed waiver to the office and if you have questions, ask Ms. Zordell! Listen during morning announcements for the days Bike Club will meet, but plan for a 8:00 ride.

CROSSING GUARDS APPRECIATED! - We are in need of awesome parents to commit to our morning and afternoon crosswalk duties. Here's a link to sign up for spots. https://www.signupgenius.com/go/4090b4ca8a72fa4fa7-crossing2 And, a huge shout out goes to our parents who have given their time to escort others safely across Ambassador Drive. Thank you for your kindness and commitment.

KINDERGARTEN REGISTRATION - Click here to learn how to register your child for Kindergarten for the 2021/2022 school year.

DAILY SELF-SCREENER - Parents and students, before coming to school each day, please be sure to use the Washoe County School District's self screener. Visit this special page with information about where you can find flu vaccines.

ATTENDANCE - We want our students learning every day. Attendance is vital to student success. To learn all about our attendance policy, please visit this link.

WESTERGARD'S ONLINE LIBRARY - Mrs. Newcomb has filled our online library with some amazing resources that you can enjoy at home - books, virtual tours, videos, web cams, and so much more. Click here and have fun! This link will also take you to the district's library catalog.

SUPPORT WESTERGARD'S PTO - Our PTO does amazing things for our students, staff, and families. And, they are always looking for more parents to get involved. Be sure to bookmark their new website, https://www.georgewestergardpto.org/ and like their Facebook page, https://www.facebook.com/WestergardPto/.

SHOPPING ONLINE? Westergard's PTO can earn funds when you shop through AmazonSmile. Bookmark the link after you enter Westergard Elementary School PTO. AmazonSmile is a simple and automatic way for you to support your favorite charitable organization every time you shop.

The Washoe County School District website may contain links that lead to resources, video, etc., which is located on servers that are not maintained or controlled by the District. The District is not responsible for the contents of any such referenced websites or for the availability of access to such websites.
Contact Us
Reno, NV 89523

775-746-5800
775-746-5803 fax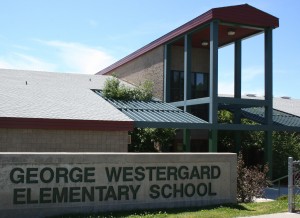 Notice of Non-Discrimination and Web-Accessibility
The District prohibits bullying, cyber-bullying, harassment, sexual harassment, discrimination and/or retaliation in any of its educational programs/activities, employment, and employment opportunities. For the District's full Notice of Non-Discrimination statement as well as methods to address questions and concerns please visit our Notice of Non-Discrimination and Web Accessibility page.

El Distrito prohíbe la intimidación, la intimidación cibernética, el acoso, el acoso sexual, la discriminación y / o las represalias en cualquiera de sus programas / actividades educativas, empleo y oportunidades de empleo. Para obtener la declaración completa del Aviso de No Discriminación del Distrito, así como los métodos para abordar preguntas e inquietudes, visite nuestra página de Notice of Non-Discrimination and Web Accessibility

Para más información visite Civil Rights Compliance Department page.