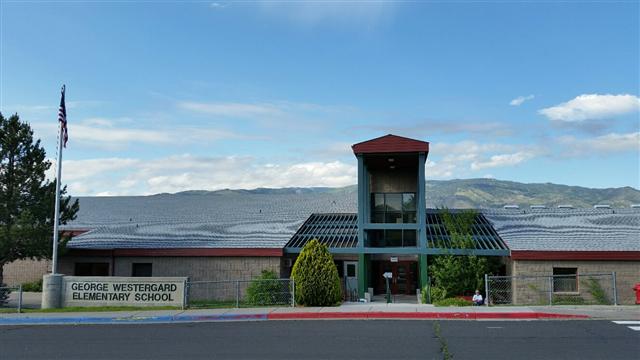 Welcome to Westergard!
Westergard Wildcats are Awesome!

PICTURE DAY FOR OUR DISTANCE LEARNING STUDENTS - Lifetouch will be at Westergard on Wednesday, December 2 for our Distance Learning students and for make-up photos. To purchase pictures, visit my.lifetouch.com and use our Picture Day code - EVTB3SRVK. Pictures will be taken in our multi-purpose room and order forms will be there, too. Please come during your grade level's scheduled time.
Kinder- 9:00-9:45
1st- 9:45- 10:30
2nd- 10:30- 11:15
3rd- 11:15- 12:00
4th- 12:30- 1:15
5th- 1:15- 2:00

OUR HOLIDAY GIVING TREE - We know the holidays may be hard for some of our families. You can help a Westergard student celebrate the holidays by donating to our Giving Tree program! Ornaments will be available beginning November 30th in the single point entry. Simply choose an ornament off the tree and register the number with the office.The ornaments will have gender, age and specific gifts that a particular student at our school would like to have. Please wrap the gift(s), attach the ornament, and return to school by Wednesday, December 16th. Thank you for your generosity! If you are a family in need, please fill out the attached form and send to school by Tuesday, November 24th. We are here for you. Please let us know how we may be of service.

S.H.A.R.E INFORMATION - Families of our 4th and 5th grade students attending in person or through distance learning, please read the attached information from our counselor, Mrs. Mecham.

DAILY SELF-SCREENER - Parents and students, before coming to school each day, please be sure to use the Washoe County School District's self screener. Visit this special page with information about where you can find flu vaccines.

ATTENDANCE - We want our students learning every day. Attendance is vital to their success as a student. To learn all about our attendance policy, please visit this link.

NOVEMBER SPIRIT WEAR DAYS - Get out your jersey, your patriotic pants, your favorite Disney shirt, and much more to dress up in November. We have all the dress up days here. Our November school calendar is here.

A MESSAGE FROM OUR PE TEACHER, EMMA VIRDEN - "Next week I'm creating individual P.E kits for students and need them to bring the following items from home. Their kit will stay at school to be used for indoor games when it's too cold or wet to be outside. They will need:
1. A pair of socks (they don't have to match) to be used as a ball with beans or rice inside
2. A plastic cup (any color)
3. A scarf or bandana
4. A gallon-sized plastic storage slider bag
5. A towel (regular size)
I also welcome donations of bags of rice or dried beans, and boxes of plastic spoons. These will all be used for our indoor games. Thank you for your help."

THIS SCHOOL YEAR - Please watch Mr. Dickson's Welcome Back Wildcats video with your student and read all our updates on our reopening page. For our distance learning students, we have a special digital resources page for you. We hope you find this helpful. Be sure to check out our most current Self Screening Tool, too.

WESTERGARD'S ONLINE LIBRARY - Mrs. Newcomb has filled our online library with some amazing resources that you can enjoy at home - books, virtual tours, videos, web cams, and so much more. Click here and have fun! This link will also take you to the district's library catalog.

SUPPORT WESTERGARD'S PTO - Our PTO does amazing things for our students, staff, and families. And, they are always looking for more parents to get involved. Be sure to bookmark their new website, https://www.georgewestergardpto.org/ and like their Facebook page, https://www.facebook.com/WestergardPto/.

SHOPPING ONLINE? Westergard's PTO can earn funds when you shop through AmazonSmile. Bookmark the link after you enter Westergard Elementary School PTO. AmazonSmile is a simple and automatic way for you to support your favorite charitable organization every time you shop.

The Washoe County School District website may contain links that lead to resources, video, etc., which is located on servers that are not maintained or controlled by the District. The District is not responsible for the contents of any such referenced websites or for the availability of access to such websites.
Contact Us
Reno, NV 89523

775-746-5800
775-746-5803 fax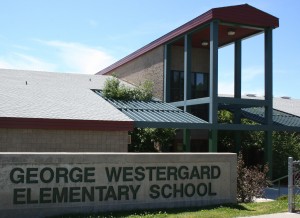 From the District...
Notice of Non-Discrimination and Web-Accessibility

The District prohibits bullying, cyber-bullying, harassment, sexual harassment, discrimination and/or retaliation in any of its educational programs/activities, employment, and employment opportunities. For the District's full Notice of Non-Discrimination statement as well as methods to address questions and concerns please visit our Notice of Non-Discrimination and Web Accessibility page. For more information, visit the Civil Rights Compliance Department page.

WCSD Parent Student Handbook

Access the District's Parent Student Handbook (English) (Spanish).