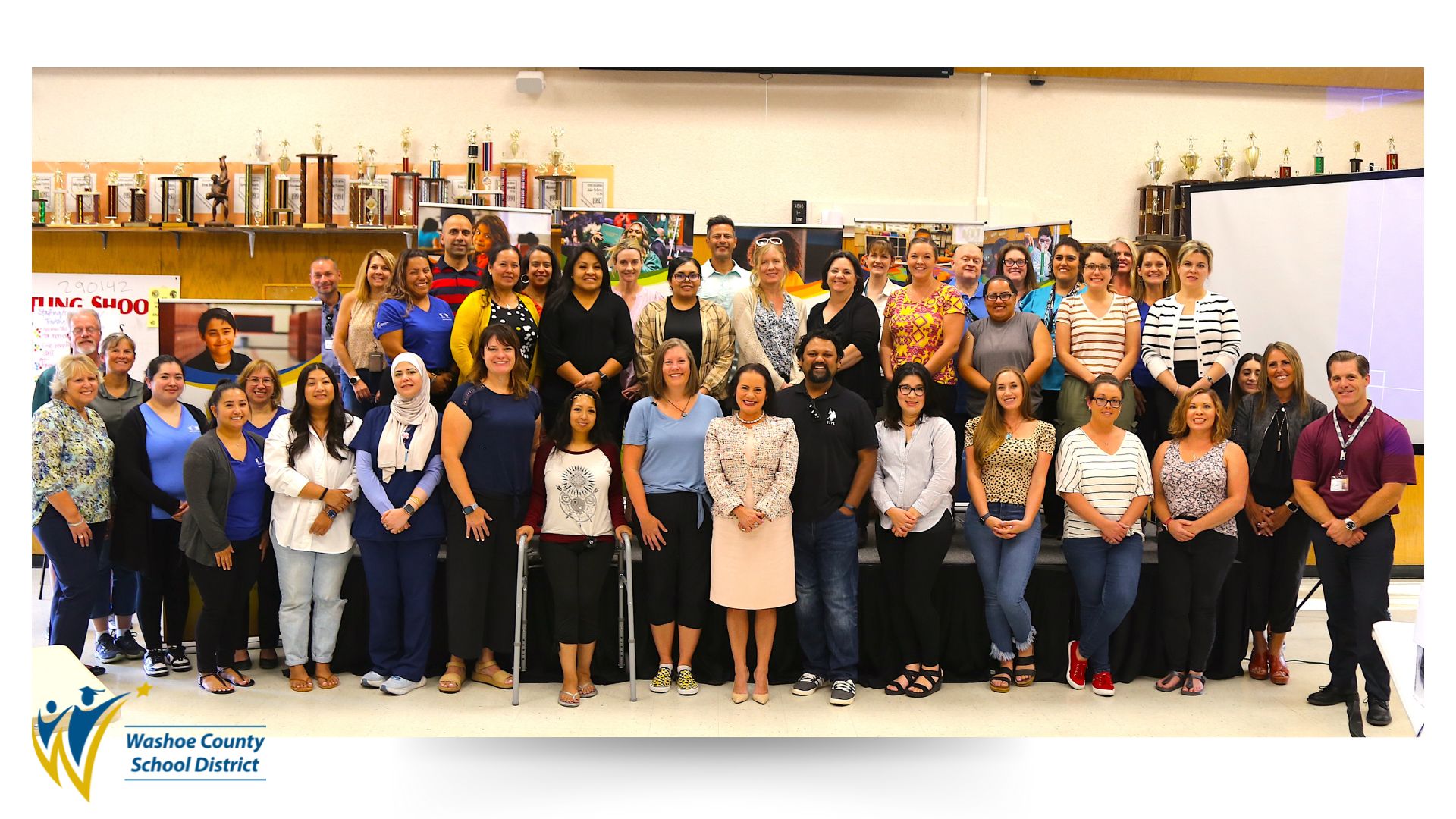 Superintendent's Family Action Committee
Vision:

Families and schools authentically partner together, so all students graduate prepared for the future they choose.

Mission:

Opportunity for families to work directly with the superintendent, district leadership team and staff to bring family voice to district-level decision-making.

Purpose:

The WCSD Family Action Committee (FAC) will provide the Superintendent, district leadership team and staff with:

Family voice on district strategies and practices relating to family engagement;
Input on district policies and initiatives directly impacting students and families;
A structure for shared decision-making and accountability for the district's strategic plan goals.

Committee Member Expectations:

Value and respect the diversity of Washoe County School District
Work cooperatively and respectfully with committee members
Actively participate in committee plans and tasks
Serve on the Family Action Committee for the remainder of the 2022-2023 school year and the 2023-2024 school year

2023-2024 FAC Meetings:

Wednesday, August 30, 2023 - 6-7:30 p.m. - Wooster High School
Thursday, December 14, 2023 - 6-7:30 p.m. - Wooster High School
Wednesday, February 28, 2024 - 6-7:30 p.m. - Wooster High School
Wednesday, May 22, 2024 - 6-7:30 p.m. - Wooster High School

Family Action Committee Members for 2022-2024 School Years

Adriana Siordia, Aisha Ali, Aura Julissa Diaz Preciado de Reyes, Beth Jones, Blanca Plascencia-Reyna, Brooke Morgan Westlake, Dinah Bucio, Elizabeth Cusimano, Farsheed Shadbakht, Felipe Escamilla, Genevieve Delage, Jemmely Quintero, Jennifer Mahon, Kami Hitti, Karla Hernandez Kate Pflughoeft, Laurel Douglas, Lloyd Jay Wilson, Maria Tully, Mariah Vraney, Maurwa Zarour, Meghan Meagher, Michael Thomas, Mindy Falk, Raihan Jamil PH. D., Rebecca Jones, Rhonda McKenzie, Rosa Lester, Rose Tamayo, Sean McCool, Suzanna Lewis, Tom Ready, Violeta Espino and Virginia Rodriguez.