Thank you Corbett Families for a wonderful Teacher Appreciation Breakfast !!!
Thank you Corbett Families for a wonderful Teacher Appreciation Breakfast !!!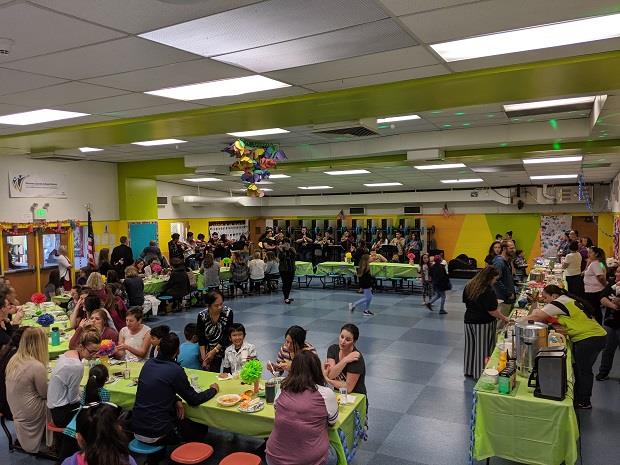 The staff at Corbett would like to thank the students and their wonderful families for making Staff Appreciation Week so special! The breakfast was incredibly delicious, and we are so grateful for the support and generosity of the families. Special thanks to the following people for their fantastic food in addition to their hard work: Rosario Molina, who made the beautiful flowers for our tables and who brought in the Wooster mariachi band to perform for us (you are magical, and we will miss you!); Lina Bildan, for making the gorgeous flower mobile and loads of colorful paper chains and for setting up, serving, and cleaning up (you are SO hard-working, and we will miss you, too!) ; Paula and Isaul Reyes, for the cool speaker system, the tables, and help with the decorations, set-up, and clean-up ; Bertha Arellano, Vicenta Rivera, Raquel Perez Saldana, and Martha Trujillo, for being part of the flower-making team and for helping set up, clean up, and serve; Apolinar Ortiz, for his advice and help with decorating, setting up, cleaning up, and serving; and Ana Lopez, Maria Guzman, and Maria Garcia for the smiling and friendly service; Emma Keuscher, for bringing all of the amazing mariachi players from your school (fantastic!); and Olga Orellana, for your presentation on behalf of Rosario. For all of the families who brought or sent in food, we and our tummies deeply appreciate you. We love you, your children, and this school! THANK YOU!
**********************************************************************************************************