Healing through Health Raises Money for Student Health and Wellness: Kick-off Event at the New Sparks Water Bar on the Marina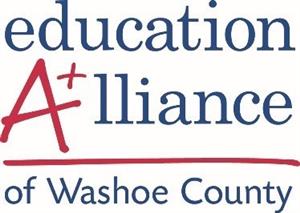 Kendall Inskip, Executive Director
Victoria Campbell, WCSD Public Information Officer
775.772.2907
Healing through Health Raises Money for
Student Health and Wellness
Kick-off Event at the New Sparks Water Bar on the Marina
What: More than 15,000 Washoe County School District students remained on full distance learning throughout the entire 2020-21 school year.
In response to the universally shared experience of the past 17 months which took a toll on students' physical, nutritional, and mental health, Education Alliance of Washoe County hosts Healing through Health event to raise awareness and funding for students and schools.
Research shows a healthy mind-body connection impacts children's ability to pay attention and focus on learning.
When: Thursday, August 26
6 p.m. to 8 p.m.
Where: Sparks Water Bar
325 Harbour Cove Dr., Suite 101 (at the Sparks Marina)
Sparks
Details: Feedback from WCSD Counseling, School Principals, and Social Emotional Learning (SEL) Department revealed our students need critical help in three areas: Mental/Social and Emotional Health; Physical Wellness; and Nutrition Education.
Although Education Alliance's Board voted to postpone the Run for Education until October 2022, efforts remain focused on student health, both physical and mental, to help them succeed in the classroom!
Healing through Health expands on Education Alliance's existing grant program, Kids in Motion, by offering mental health resources as well as physical and nutrition education resources. Evidence-based SEL/mental health programs have been implemented in some WCSD schools and have proven to increase student attendance, improve teacher retention, and decrease student behavioral incidents, making the social and emotional well-being of our students a priority as it influences their academic success.
Healing through Health will run through October.
Notable Attendees – Thursday, August 26:
Nevada Superintendent of Public Instruction Jhone Ebert
WCSD Superintendent Dr. Kristen McNeill
Reno+Sparks Chamber of Commerce CEO Ann Silver
Nevada State Assemblywoman Jill Tolles
Healing through Health Event Sponsors Include:
About the Education Alliance: Education Alliance of Washoe County is a non-profit organization whose mission is to unite our community to illuminate and clear pathways for every Washoe County student's brightest future. Programs and initiatives include Partners in Education (PiE), PiE Champion Awards, Run for Education, Teachers' Warehouse, and Principal for a ½ Day, all dedicated to strengthening education through business and community partnerships.
For more information about the Education Alliance, please contact Kendall Inskip, Executive Director, or Brittani Haggarty, Collaborative Coordinator, at 353-6950, visit www.ed-alliance.org, follow us on Facebook @EducationAllianceWashoeCounty, and on Twitter @EdAllianceWasho.
About Washoe County School District: The Washoe County School District includes the Reno/Sparks metropolitan area, Incline Village, Gerlach, and Wadsworth, Nevada. The District provides each of its 62,000 students with a superior education in a safe and challenging environment and is committed to graduate every child career- and college ready.
###