SCHEELS Donates $5,000 and Computers to Education Alliance of Washoe County for Students in Need

SCHEELS Donates $5,000 and Computers to Education Alliance of Washoe County for Students in Need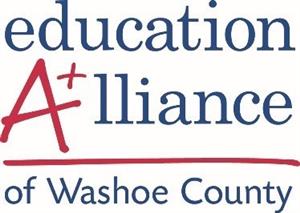 Reno, NV (September 15, 2020) – Education Alliance is thrilled to report another donor has stepped up and provided a $5,000 donation toward the Distance Learning Laptop Drive. The funds will be used to supply laptops for students without a home computer. Technology access is in high demand as distance learning continues. Additionally, SCHEELS donated 39 computers.
In March, as ordered by the governor, Washoe County School District Superintendent Dr. Kristen McNeill announced that all learning in Washoe County could no longer take place in school district facilities due to the COVID-19 pandemic. Although many students and families have computers to access district-provided online resources, 11,000 students do not have the needed technology at home.
Education Alliance quickly joined forces with ITS Logistics and Reno Cigar Lions Club to collect new and used computers, as well as financial donations to purchase laptops in response to the critical need.
"Students need help now more than ever, and we are so grateful to SCHEELS for helping close the technology gap our district faces," said Kendall Inskip, Education Alliance Executive Director. "We recognize the great need in our community and want to support students and education," said Jason Weldon, General Manager of SCHEELS. "Staying connected to teachers, and classmates is vital for students right now," Weldon added.
WCSD Families in need of computers or WiFi access can inform their school leadership or visit https://www.washoeschools.net/connectingkids to complete a request form.
Local businesses, organizations, and individuals are encouraged to donate to help close the digital gaps in Washoe County. ITS Logistics is collecting new or gently used laptops/desktops at its offices located at 555 Vista Blvd, Sparks, Monday-Friday from 11am to 2pm. Financial donations can be submitted at www.ed-alliance.org/donate.
Pictured left to right: Amy Adams; Blaze Hernandez; Jason Weldon; and Kendall Inskip
Pictured left to right: Education Alliance Executive Director Kendall Inskip; Blaze Hernandez, SCHEELS Marketing & Events Coordinator; Amy Adams, SCHEELS Marketing and Events Assistant; and Jason Weldon, SCHEELS General Manager
MEDIA CONTACTS:
Kendall Inskip, Executive Director of Education Alliance of Washoe County: 775-353-6951
Victoria Campbell, Public Information Officer, WCSD: 775.772.2907
###
About the Education Alliance: Education Alliance of Washoe County is a non-profit organization whose mission is to foster educational excellence and student achievement in Washoe County. Its programs and initiatives include Partners in Education, the Run for Education, Teachers' Warehouse, and Principal for a ½ Day, all dedicated to strengthening education through business and community partnerships.
Follow the Education Alliance of Washoe County on Facebook @EducationAllianceWashoeCounty, and on Twitter @EdAllianceWasho. For more information about the Education Alliance, please contact Kendall Inskip, Executive Director at 353-6950 or visit www.ed-alliance.org.
# # #