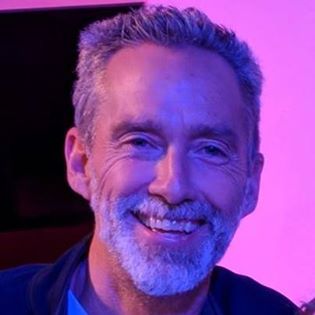 Top Ten Facts
10. He loves working out, watching movies, and coaching girls' basketball.
9. He has a B. A. degree in Broadcast/Journalism from UNR (1987).
8. He directed the Billinghurst musical Honk Jr. in March of 2004.
7. He received a basketball scholarship from Boston University in 1982.
6. He is in a band called A Year From Monday (1988 - 1998 & 2014 - ?).
5. He released the album Yggdrasil in 2015 (Available on all streaming platforms).
4. He has earned a degree to be a nutritional consultant (2013).
3. He is a vegan, roughly 65% of his food being raw food.
2. He regularly meditates and practices yoga often.
1. This is his 17th year of teaching English at Reno High School.
---

"The outer world is a reflection of the inner world." -- Roy T. Bennett