Welcome to the Glenn Duncan S.T.E.M. Academy!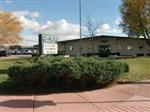 Glenn Duncan S.T.E.M. Academy is a Pre-K through Fifth Grade elementary school in Reno, Nevada with a focus on Science, Technology, Engineering, and Math (S.T.E.M.) education with real world connections following national and state standards. Positive supports are provided to ensure social and academic success for the 21st century.
Glenn Duncan S.T.E.M. Academia es un Pre-K hasta quinto grado escolar primaria en Reno, Nevada, con un enfoque en Ciencia, Tecnología, Ingeniería y Matemáticas (STEM) con las conexiones del mundo real siguiendo los estándares nacionales y estatales. Apoyos positivos se proporcionan para asegurar el éxito académico y social para el siglo 21.