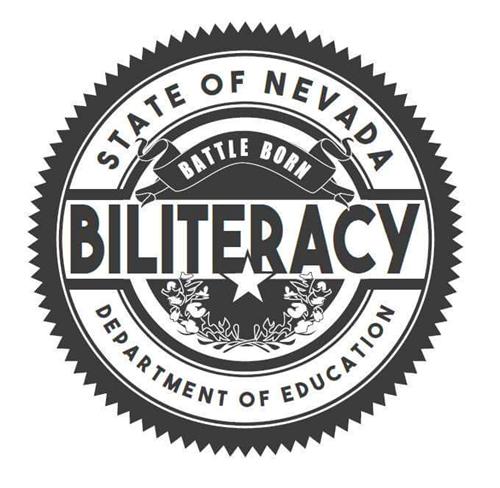 Congratulations Hug High School seniors on receiving the State Seal of Biliteracy!
The Seal of Biliteracy is an award given by the school district in recognition of students who have studied and attained proficiency in two or more languages by high school graduation. These students are among the first graduating class in the state to earn this recognition.
Mission
The mission of the Washoe County School District Department of English Language Learners is to ensure rigorous, explicit, high-quality language instruction to pupils who are learners of English, while maintaining and encouraging strong connections to home language and culture.
Vision
It is our vision that English language learners understand, speak, read, and write English fluently and competently in order to succeed academically and socially in their classrooms, schools, and community, as well as acquire the linguistic and cultural knowledge to function as effective global citizens.
Core Values
All EL students are the central core of our work and support in schools.

All EL courses of instruction are designed to enable and empower English language learners to attain proficiency in the English language and improve their overall academic and linguistic achievement and proficiency.

All EL instruction is based on culturally competent practice and effective strategies to close achievement gaps.

All EL students can learn.

All EL students are involved and supported in rigorous explicit language instruction and are provided with opportunities to gain access to all content.

All EL students are entitled to an equitable education that implements quality programs aligned to standards.

All EL students are held to high expectations for learning that is designed around differentiated student language needs and social emotional needs.

All decisions made about students are based on language data, in addition to content data. Culture, families, and individual linguistic needs become part of the decision making process.

All EL students' academic success is a shared responsibility by all educators, families, and the community.

All EL students and families are provided with consistency in translations and interpretations to bridge for understanding.

All collaboration as a team is accomplished through mutual respect across the district.